Triathlon Training Apps 2023 – Download On iOS & Android Phone
A triathlon is a dedicated event that involves various sports activities that include swimming, running, and cycling. For that reason, you have to practice a lot and get the proper guidelines for accomplishing a triathlon. To enhance your performance, you can take help of some triathlon training apps.
For triathlon training, most triathletes prefer personal coaches, on the other hand, some use apps that guide them just like coaches do. The triathlon training apps will not only track the activities. Nonetheless, you can customize the workout session, find a coach, consult peer triathlon groups, get motivation from fitness freaks, and more.
Recommended Read: Best Triathlon Watches 2021
Below are various apps, but we chose the 10 best triathlon training plan apps that are user-friendly and decidedly recommended by elite athletes.
Whether you are iOS or Android user, we have reliable apps for triathlon training, have a look!
Top 10 Triathlon Training Apps
Below are the 10 best triathlon training apps with striking user reviews!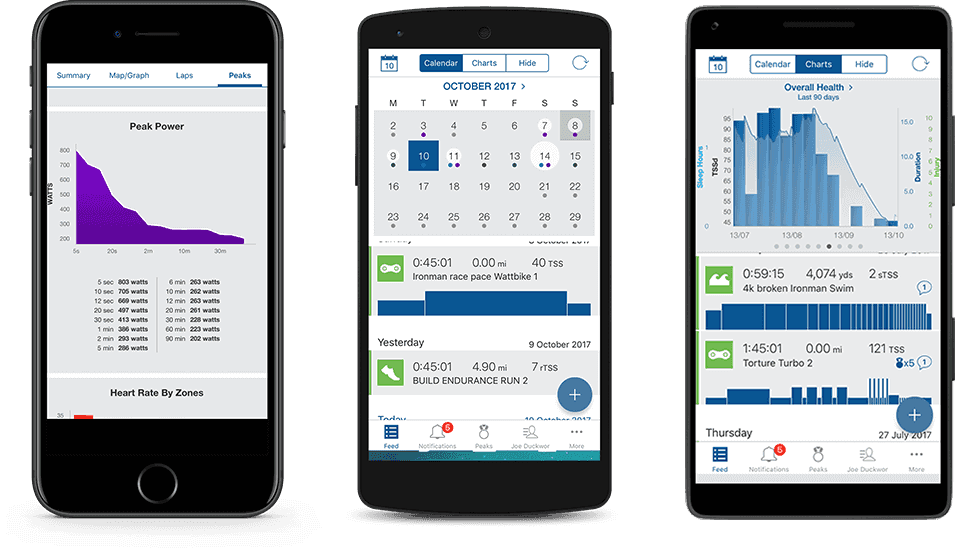 TrainingPeaks App
Instead of hiring a personal triathlon trainer, you can try the TrainingPeaks app. It is quite affordable, and you have to pay 19 dollars each month. Moreover, this application is available on the app store as well as the play store.
On the other hand, this app is great for athletes to get guidance about sports activities. For instance, the train peaks app will track the distance that you have covered while running. Other than that, the TrainingPeaks app tracks the speed of running, swimming, and cycling.
This app of TrainingPeaks works with simple settings. You have to enter your goals in it and try to complete those goals in time. More than that, you have to set the intensity level of the workout session as well. Apart from that, you will have a choice to sync the data of your workout to the app.
And the best part? You can find a fitness training coach from the app to find suggestions about your workout. Additionally, it provides an extensive triathlon coach so you can complete your goals.
Strava App
Next up, we have a common and famous triathlon training app. This app is the social network for all the fitness freaks. Besides that, the Strava app is downloaded by several people all over the world.
Around 1.4 million activities are uploaded on the app. Furthermore, the Strava app allows users to comment on the actions of other people.
Best of all, you can connect with your other fitness freak friends and stay motivated to work out every day. It will track several activities. For instance, you will have a record of running, cycling, swimming, and much more. It has a GPS feature that will monitor all the activities accurately.
You can customize triathlon sessions in Strava; still, if you are a premium user, you can get the extra features with the Strava app. Additionally, you can share the current location with your friends and family in an emergency.
This app of Strava is available on android and iOS devices. The maximum charges of the Strava app are 8 dollars per month.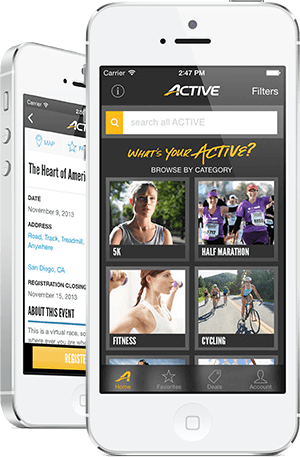 Active Mobile App
Thirdly, we have Active Mobile app. It is an application for fitness freaks. Besides that, it will show the activities and events that you can complete. For instance, the active app's fitness activities will be tracked, including running, cycling, and running.
Other than that, you will find the activity events that you want to take part in. Moreover, you will have an opportunity to find races globally. Likewise, you can also find the information regarding the directions, fees, and maps of the events.
And the best thing? This app is free to download on all smartphones. So if you are looking for free triathlon training apps, then active is the best choice.
TriSwimCoach App
Fourthly, we have the TriSwimCoach app. This app will teach you how to swim, similar to the way that coaches teach. Apart from that, you will know how to train yourself for the swim leg. It will improve your performance.
This app was created by Kevin Koskela – a triathlete coach having more than 10 years of experience. Furthermore, this coach made the app for the ease of triathletes. Moreover, you can ask questions regarding swimming. Not only this, you will have 12 weeks training program that helps you to become a professional swimmer.
Likewise, you can watch the training videos and customize the swimming workout sessions as well.
Road iD App
Now, we have the Road iD app that will tell you the information about those triathletes who got injured during running.
More than that, the Road iD will tell you how to run on the roads safely. Apart from that, you will know the safest way of biking. On the other side, it will tell you which road path is ideal for the triathletes to run.
Furthermore, you will know the rules. It is important to follow the rules, and you'll have the eCrumb feature. With this feature of eCrumb, you can track your friends and family members on the run. And that's not all; it will give an alert if the triathlete did not move for more than 5 seconds.
This application is free to download on iOS and Android devices.
IronMan Tracker
Sixth, we have the most used triathlon training app that is IRONMAN tracker. This app has a great rating by the users. Moreover, you can download it for free on android and iOS devices. Besides that, it has simple features.
For instance, it will track the activities and share with others to compete with others. In addition to this, the ironman tracker will send you notifications if you haven't completed the workout in the time frame.
Best of all, it can tracker several athlete activities. Lastly, you can connect the app with social media platforms and share your activities on it.
Tri-Trainer
Moving on, we have the most reliable tri-trainer app that will provide customized training plans for
all athletes. A professional triathlete, Ray Kelly, develop this app. The team of tri-training will
give you plans to achieve the goals in less time.
The tri-trainer plans will be flexible, and you can easily achieve the goals of running, swimming,
and cycling. Apart from that, you will have guidance on how to boost up the metabolism.
More than that, you will receive the plan on a mobile phone or laptop. You can also contact the
training team for having swimming classes only. Also, it is free to contact the tri-trainer for
consultation. Their training programs are divided into two categories.
• Gold  – $300/ month
• Silver  – $200/ month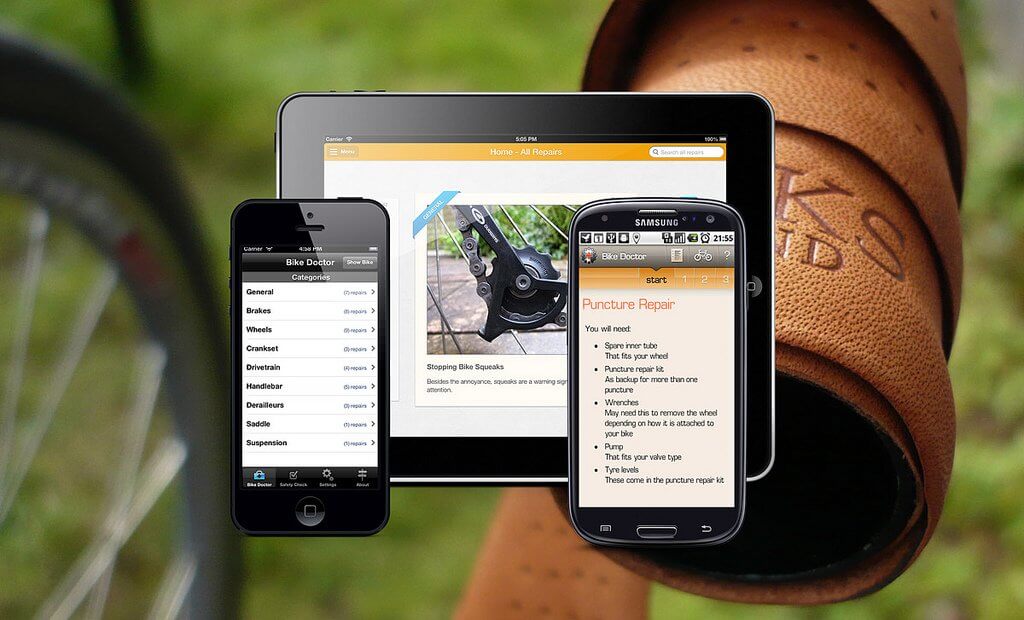 Bike Doctor
The BikeDoctor app is for your bicycle. It is important to maintain the condition of your bike to give the best performance on the race. Besides that, the bike doctor app will tell you how to keep the cycle. For example, you will know when to replace the gears of the bike.
Moreover, the bike doctor app will guide about how to prevent bike punctures and brakes. However, this bike doctor app is not for free, and it has a price of 5 dollars. The bike doctor app is downloadable on iOS and Android devices.
On the other hand, the bike doctor app will give you instructions about maintaining the bike and easily repair it while staying at home.
My Fitness Pal
This fitness app will count your food calories. Moreover, you will know how to keep your diet on track. Additionally, my fitness pal will let you know how many calories were taken in one day. On the other hand, you can use the fitness pal app for maintaining weight by setting goals.
Above all, you will have the results in charts and graphs to monitor loss or gain in performance easily. This fitness app is available for $0 to $11 per month.
GoSwim App
Lastly, we have the GoSwim Lite app that is popular among the sprint triathlon training apps. This GoSwim Lite app is great for beginner triathletes. With this app to GoSwim Lite, you can easily monitor the daily activities' skills and performance.
And the good news? This app comes with swimming video instructions. For instance, you will have a way to become a pro at swimming without hiring a trainer. Besides that, this app is available for free, but you will have better features in the pro mode.
More than that, you can watch the videos of swimming workout, and it will let you prepare for the upcoming race. You can download the GoSwim on iOS and Android apps. Not only that, you can connect with the swimming coaches through this app of swim lit.
To Sum Up
The above mentioned ten triathlon training apps are advantageous for having a healthy
lifestyle. Besides, these apps will help you track progress to make you ready for the triathlon
race in less time frame.
Hence, which triathlon app you chose to download on your phone? Comment in the below
section, we'd like to know.
Good luck!