No two runners are the same, and choosing the best triathlon watch for you can be a bit daunting task.
You have to dig deeper and research what best fits your budget.
To lessen your research and save your time, we have compiled a list of the best triathlon watches right here. Without further ado, let's get started.
Best Triathlon Watches – Our Top Picks
Below is the collection of top-rated triathlon watches, which you can say – cream of the crop. These include watches from top manufacturers, including Garmin, Polar, Suunto, and Coros.
These watches work in three different modes swimming, running, and cycling – that's why they named it a triathlon watch.
Image
Product
Price

BEST OVERALL

Weight: 50 g.
Water Rating: 5 ATM.
Lens material: Gorilla Glass.

CHECK BEST PRICE

BEST TRI GPS WATCH

Weight: 1.72 Oz.
Water Rating: 5 ATM.
Case Material: Fiber-reinforced polymer.

CHECK BEST PRICE

NON-GPS TRI WATCH

Weight: 23 g.
Battery Life: Forever.
Lens Material: Acrylic.

CHECK BEST PRICE

BEST WRIST HR

Weight: 28 g.
Display size: 1.2″ (30.5 mm).
Lens material: Hard-coated Laminated.

CHECK BEST PRICE

BEST GPS SMARTWATCH

Display Type: Sunlight-visible.
Bezel Material: Stainless steel.
Sensors: HRM, Barometric, and Altimeter.

CHECK BEST PRICE
Gone are the days when sports and running watches had only limited features like heartbeat rate, and they offer little additional value.
Thanks to the technology and to provide us awesome features like GPS, Water Proofing, and modernity over time.
No one wants to spend money without having a good product in return. Right? That's why we truly value your time and money. You will find our guide worth reading and helpful.
---
1. Garmin Forerunner 945 – Best Overall
---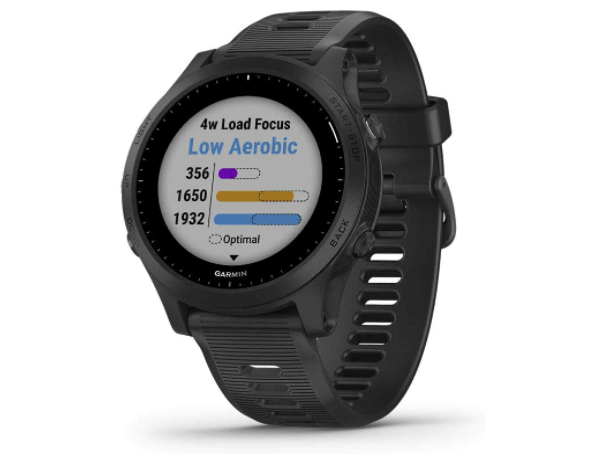 Introducing the Garmin Forerunner 945 running smartwatch that offers everything that serious athletes should need from wearable and beyond.
This watch comes with 30.44 mm display size. You can easily look at the metrics and stats while running or cycling. The resolution is bit low as compared to other triathlon watches. But, fair enough to have a clear look.
Moreover, it doesn't weigh high so that your wrist feels comfortable while you are doing your triathlon training. This is due to the material being used in its construction i.e., Gorilla Glass and rubber straps.
Garmin Forerunner 945 uses the latest V3 Heart Rate technology, which improves the previous optical tech. Adding up, there is a built-in Oximeter that measures oxygen saturation while running on a treadmill or outside.
With built-in support for three satellite navigation systems, GPS, Glonass, Galileo, you can use on-screen maps to keep you on track while training or running. If safety and tracking features help you feel secure while running your longest race from 10 hours of battery backup.
Furthermore, the watch comes with ultra long battery life. Keeps awake for 36 hours in GPS mode and up to 2 weeks in smartwatch mode. Isn't great enough?
Comes to the high-performance Silicon Band and an ultra-durable Gorilla Glass DX Lens so that you don't buck up your wrist when you are running outside.
The Garmin Forerunner 945 specially made for those runners who want to distance with all Garmin features here, all wrapped up on a running smartwatch.
---
---
2. Garmin Forerunner 935 – Best Triathlon GPS Watch
---
An excellent and good-looking sports watch that comes with glass lens material, tracks many functions, and comfortable to wear while running, working out, or enjoying a night on the town.
Forerunner 935 is the best Garmin triathlon watch that will just keep chugging along for days and days on your wrist. This watch provides elevation changes with a built-barometer, altimeter, and electronic compass to help you keep your bearings all day and keeps you always on track outdoors.
It provides advanced dynamics for running, cycling, and swimming, including ground contact time balance, stride length, and more. This watch evaluates your training status to indicate if you are under training or overdoing it by offering additional performance monitoring features.
It has a battery life of up to 2 weeks in watch mode, 24 hours in GPS mode, and up to 50 hours in UltraTrac Mode. This watch also has the ability to resist 5 ATM of pressure underwater.
Garmin Forerunner 935 is compatible with Easy-to-Swap QuickFit to suit every event. You can easily change from Sporty Silicon to Classic Leather and even high-end middle.
Moreover, this watch comes with series of sensors that are: GPS, GLONASS, Heart Rate Monitor, Barometric altimeter, Compass, Gyroscope, Accelerometer, and Thermometer. Hence, increasing the performance and accuracy and proving to be the best GPS watch for triathlon and cycling.
Compare to others; the Garmin Forerunner 935 might be a little bit expensive. If you truly invest in the fitness hobby, it's a worthwhile investment. There's nothing better than training with a decent partner, and Garmin Forerunner 935 promises it can be the very best you could bring with you.
---
---
3. Timex Ironman 30 – Best Non-GPS Triathlon Watch
---
Timex Ironman Classic is the best cheap triathlon watch that is made for all your adventures. Whether you are going for a triathlon or a quick running practice, this one is made for you.
Moreover, it would be the best choice if you are a beginner in triathlon training and don't have much to invest in triathlon gadgets.
Times Ironman Classic 30 has noticeably no weight. Well, physically, it is not possible. When you wear it, you feel practically no weight after a few minutes. It comes with a polymer band and casing with a casual yet decent look.
Timex is famous for its ultra-durability and perfect fitness. The main feature which counts best is its time laps. It has a hundred-hour chronograph with a lap. It can count up to 99 laps, and that great!
You might be thinking of it as a cheap watch, but I promise it would be the best choice for a beginner, as it is more than a stopwatch.
All in all, travelers love this watch.
---
4. Polar Vantage M – Best Wrist HR
---
Vantage M is high-end multisport & triathlon watch with GPS and Wrist-based Heart Rate.
The key feature of Polar Vantage M is Training Load Pro. One part of the training load pro is Cardio Load Status. Before hurrying out for training, take a look at your current Cardio Load status. Your Cardio Load Status updates after training, which helps you to figure out whether you should boost or slows down your training. You can set targets for your triathlon training and sync them to Polar Flow. This way, your coach can train you in real-time.
If you don't have a coach, do not worry! You could plan your training on your own. Polar Vantage M made the life of an athlete much easier than anything else. It offers you ready-made polar training programs, which could definitely help you in your training.
Like other polar watches for triathlon, this one also has a built-in heart rate monitor. To get accurate heart rate readings, wear the wristband slightly tight just behind the wrist bone. In other words, the optical heart rate sensor must be touching your skin but not so tightly that it feels uncomfortable.
If we talk about its battery performance, it lasts up to 30 hours with GPS training mode and when smartwatch mode is enabled, the life would be 5 days. Hence, proving to be the best value triathlon watch.
---
---
This is a sapphire edition of Garmin; this will not get scratched at all. Have high resolution as compared to other watches i.e., 280p. So that you can have clear view
You can wear this when you're just out having drinks, you are at the gym, or anytime or all time of the day, and this is going to be fit in.
One thing to mention here, considering it a big watch, you may be wondering if it has a touch screen. Well, NO. This watch doesn't have a touch screen. It has a button on the side which is well operated. The touch screen is often not recommended in those watches which are made especially for athletes because one touch could do its work.
The Garmin Fenix 6X Sapphire is one of the biggest and most feature-packed Garmin's new watches family. Its satellite navigation and tracking functions combined with a 3-axis compass, gyroscope, and barometric altimeter to keep you confident on any trip and keep you on track on an unknown mountain trail in elders.
You'll love the battery timing this watch has. It last for 21 days with smartwatch mode and up to 15 hours when GPS mode is enabled. The best part? If you turn on saver mode, the battery will last for 80 Days. Yes, nearly 3 months it is!
The battery saver feature actually turns off some of the key things that cause the battery to drain. You can also create your own custom power management list of what you want to keep and what you want to keep off!
It features wrist heart rate tracking and pulse Ox, sensing blood oxygen monitoring. Advanced training features of this watch include Pace Pro for Grade-Adjusted guidance throughout your activity, environmentally adjusted Vo2 to make your trip efficient.
All in all, Garmin Fenix 6X Plus is the best smartwatch for triathlon that adds mapping music and more to your adventure.
---
---
6. Polar Grit X – Outdoor Multisport Watch
---
No bargain, Grit X is the best triathlon watch polar has ever made, full stop. Polar nailed the adventure product category with this one! It is a premium product of Polar that comes in a super nice box with charging cables, instructions, and of course, the watch itself.
The display is made of Gorilla Glass, which is kind of scratch-resistant but not scratch-proof. The watch bands for Polar Grit are super easy to swap in and out.
It has a built-in barometric altimeter to improve your triathlon training experience. Grit X is water-resistant up to 100 meters so that you don't hesitate to swim while wearing this watch.
As a triathlete, this watch is actually intended for long-distance runners, ultra-runners, and outdoor enthusiasts. This watch is definitely built to be rugged. That's why they call it military-level durability.
They do have some testing that goes along with that. It has a stainless-steel bezel and a polycarbonate plastic body.
As described in the Polar Vantage V review, polar has definitely been known for its fantastic heart rate monitors, and so, Grit X doesn't seem to disappoint.
When we tested the heart rate monitor with an ECG machine, it looks pretty good, i.e., almost the same. Consider wearing it slightly tight for great results, and it won't disappoint you.
Talking about it battery life. This watch lasts up to 40 hours with GPS HR mode enabled and 7 Days with smartwatch mode. Seems great? Yeah!
---
---
7. Garmin Fenix 6 Pro – Best Multisport Fitness Watch
---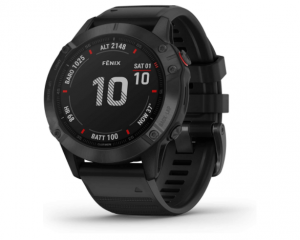 Keep track of your daily exercises with new Garmin Fenix 6 Pro. A smartwatch that lets you carry your personal trainer for an everyday workout to go on long-distance runs. Comes to the first of its kind PacePro feature will help you to keep on Pace and great adjusted guidance as you run across or go for running exercises.
The Garmin 6 Pro is your next personal trainer with your super dynamic design, best features, and powerful extended battery backup with pre-defined battery modes.
Instead of using PVD coating, Garmin 6 Pro comes with DLC coating (Diamond-Like-Carbon). This thing makes watch cases more resistant to environmental factors with a significant difference.
Talking about its resolution, this watch comes with higher resolution than Forerunner 945 i.e., 260p.
When it comes to your health, the Fenix 6 Pro features a wrist-based heart rate, Pulse Ox Sensors, and those statistics work in conjunction with many fitness features of Fenix 6. Giving you better insight into your overall fitness.
This is a smartwatch that includes a body battery feature, which monitors your energy level throughout the day to get an idea of how different activities can affect your overall energy levels.
It features an always ON 1.3-inch color display, along with a rechargeable battery that will give you non-stop tracking features for up to 14 days long.
This includes advanced training features like PacePro for grade-adjusted pace guidance throughout your activity, environmentally adjusted VO2 Max, and track of your training status.
Additionally, the battery life is great enough to last for 14 days when smartwatch mode is enabled and up to 36 hours when GPS or HR mode in ON.
Its performance metrics include your estimated running dynamics, heat and altitude adjusted VO2 Max, recovery advisor, and many other features you can imagine in a perfect tri watch.
---
---
8. Suunto 9 – Best GPS Sports Watch
---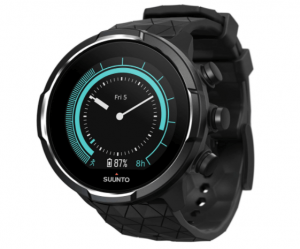 A multisport GPS watch that was designed for triathletes who demand the best from their triathlon watch.
When you have your mindset on a certain goal or adventure, you want to make sure your watch can also go the distance. Suunto 9 BARO would be the best pick.
With the perfect combination of its Stainless-Steel Bezel, suffer a glass and fiber case, it offers a premium feel and comes with up to 100m water resistance to be your companion in all weather conditions.
This watch gives you more accurate readings as it combines GPS with barometric altitude data to improve your running experience. On ultra-long runs, battery life is essential for recording distance and track accurately.
That's why it packs three pre-fined battery modes that deliver 25 to 120 hours of battery life. You can easily connect your Suunto 9 BARO app with your smartphone to track all your adventures as well as follow your long-time trends, including daily activity and sleep.
Overall, you can use this amazing tool to enhance your training and motivate yourself to increase your speed and key points during your run.
---
9. Coros Apex – Best Multisport GPS Watch
---
COROS Apex is a GPS multisport watch. From an aesthetic standpoint, it's a pretty slick-looking device. Having shiny and silver bezel on the front and minimalistic appearance made it something you could wear to the office or while running; people would question you.
Coros Apex features a polycarbonate case with a titanium bezel in the front and titanium plate in the back. It also features a sapphire crystal display, which is nearly impossible to scratch. This thing will make you feel like a real premium device.
Unlike Garmin Watches, it features a digital knob. Pressing the digital knob will show you the selection menu. There you can choose a variety of like run, indoor run, trail run, hike, bike, indoor bike, pool swim, open water, triathlon, and more. It also features a gym cardio menu, a generic way of recording heart rate data during an activity.
Once you complete a run, a summary page appears that features all of the stats from your run. If you want to access the historical data or your previous runs, you can use the AI trainer app.
The magic happens in the Coros ecosystem is that they rely heavily on Android and iOS application. The app's home screen displays a basic graph of your calories burned, active energy, exercise time, steps, heart rate zones, and sleep tracking.
---
10. Polar Vantage V – Best Triathlon Training Watch
---
Train smarter and discover the winner within yourself Polar Vantage V. A premium multisport running watch designed for pro athletes and anyone who trains like a Pro.
If you are looking for a high and waterproof companion with ultra-long battery life for a triathlon or marathon training, Polar Vantage V is the perfect match.
The watch face is adorable that you can use this watch for training purposes and at events or parties. You can switch among different screen profiles.
Polar Vantage V comes with a slim down sleek design with the screen resolution of 240p that you could wear while running, biking, or even swimming. You can lock and unlock the screen if you want to enable or disable the touch screen feature.
It's the world's first watch that measures running power directly from your wrist, helping you easily monitor your activity during your running workout. With Vantage's running power feature, you'll get better feedback on how your running is impacting your body. And it's all done from your wrist.
It's training load pro software monitors how much your trainer puts on your body. Hence, optimize your workout so you don't train too little or too much and risk injury.
With up to 40 hours of run-time, the Polar Vantage V comes with premium features and fits all your requirements you want to keep running on the spirit on the track.
Moreover, Vantage V has great battery life. It stays alive for 7 days with smartwatch mode and up to 40 hours when GPS or HR mode is enabled. That means you don't have to worry about charging it again and again.
The thing that differentiates this watch from the rest of them is syncing with stride power meters. As it also has a wrist-based power meter. You can set automatic splits to happen by mile or kilometer.
In addition to that, you can also do auto lapse as well while you are running. Sound Cool? Yeah.
---
How to choose Triathlon Watch?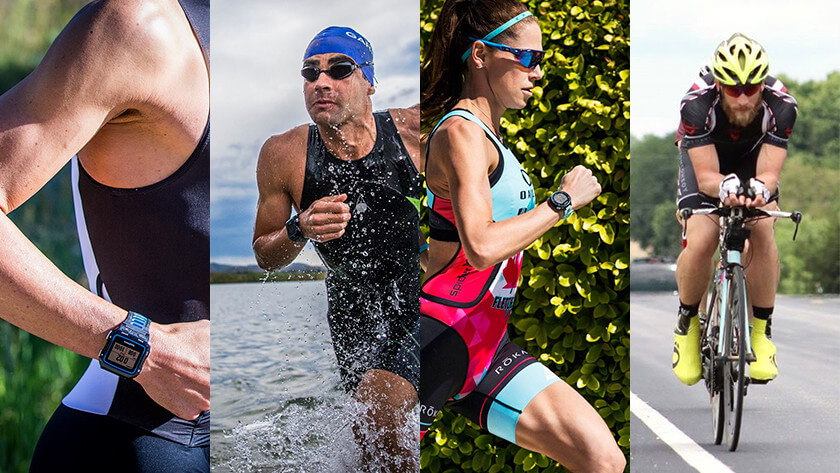 As I said earlier, these triathlon watches work on different swimming, running, and cycling modes. From mode to the working and functionality, our buyer's guide covers each aspect you should consider while buying triathlon for you.
Battery Life
A triathlon race can last from a couple of hours to a couple of days. While choosing, it is better to consider the watch with at least 4-5 hours on your wrist. It should not die on your wrist while you are in a triathlon race and losing all the data. The good tri-watch can last 8-10 hours in GPS mode.
For example, Suunto 9 BARO lasts for 5 days in and Garmin 6X Sapphire for up to 120 hours. That's great enough! So before choosing the watch, consider checking the battery life in GPS, HR, and Smartwatch mode.
Water Tight Construction
One sweats a lot while doing a triathlon, more specifically in running the race. If the watch cannot bear as much as 5 ATM of water pressure, it may not be the right choice.
There is a swimming event in the triathlon race, which means you will be under underwater pressure until you pass on the swimming track. The swimming track could be as short as 1.5 kilometers or as long as 3.9 kilometers. That's a lot!
Think about it.
If your tri watch is not well resistant to water, it may stop working when water drips into it. As a result, you lose all of your data and money, of course. You can get your money back, but not the data.
So, be careful strictly for this feature and test your tri-watch multiple times before diving.
Multisport Transition
It's an essential feature, especially when you are going to run the triathlon race. It would be quite inconvenient if you have to put off a wet suit after a swim and to find the right menu setting for the next move.
Garmin Forerunner 945, for example, has easy to switch menu among different sport profiles. Without pressing an excessive button, you can switch multiple times among 80+ available profiles.
Most tri watches have dedicated triathlon mode. It's for the triathlete's ease and convenience, so they don't have to switch among three sport profiles while running the race.
Fit and comfort
It's not about hours, and sometimes, it's for days you have to wear a watch in triathlon racing. Fit and comfort is the first thing an athlete would consider.
If you are not feeling easy while wearing the watch, it will be difficult for you to run the race. Adjusting the watch every two minutes because it gives the wrong HR reading is very uncomfortable and time-wasting.
For perfect comfort and ease, you would need a silicone strap as well as smooth case material. We reviewed items in detail, like Polar Vantage V and Suunto 9 BARO, which comes with a smooth case plus silicone strap and everything you would need for comfort.
Ruggedness
No one wants their watch to get scratched or break after accidentally falling off your wrist, do you? Obviously not. Most brands like Garmin and Polar use Sapphire and Gorilla glasses in their watches, making the watch rigid.
Garmin Fenix 6 Pro has Titanium housing and Sapphire crystal lens on Top, and guess how much it weighs? 49 grams only.
Connectivity with workout Accessories
A triathlete prefers tri watches which are compatible with workout exercises. This is one feature that you should not pass up. Most of the tri watches have a lot of features like GPS, HRM, Speed Sensors, but they lack connectivity with your workout exercises.
Make sure to consider this feature when you are buying a watch for your triathlon workout.
Heart Rate Monitor
Heart Rate Monitors become the first and foremost priority when it comes to choosing a tri watch. You want to monitor your heart rate in Realtime while practicing triathlon to keep track of your fitness.
It is an essential feature, especially if you are new to triathlon. You may not want to invest heavily in heart rate monitor chest bands.
You can assess how quickly you recover after training or exercise. This would really help you in tri racing competition so that you can prepare yourself well.
You can use a chest strap heart rate monitor for true and accurate measurements and configure it with your tri watch. By comparing the readings of built-in HRM and chest straps, the latter wins inaccuracy!
Brands like Suunto take care of the features which true athletes want. Well, most of the tri watches go the extra mile in measuring the nearest heart rate value like Suunto 9 BARO. One thing to keep in mind while you are planning to train yourself for a tri race.
Heart rate can be influenced by a couple of factors, such as dehydration, anxiety, or even weather. Mentions ones are electrical devices, so the proximity of reading may differ depending upon the medical condition of your body.
Finally, heart rate monitors in tri watches are not intended to diagnose or monitor any medical condition.
Weight
Your tri watch should be lightweight enough so that you don't buck up your wrist while running outside. Being an athlete, you also know, watch is the sole thing in your gear, which is in contact with your body till the last of a triathlon race.
Heavy wristwatches are the worst distraction while doing training and running the race too. Your focus diverts when you feel a weight on your wrist. Well, having more features does not necessarily mean bulk weight.
Timex Classic 30 is the lightest among all. That's a traditional and low-budget watch specially made for beginners. It weighs only 23 g. Yes, you read that right!
Watch Straps
We left this thing at last because it is more concerned with fashion instead of training. If you like to have different watch straps of different colors, you can have that too.
The straps of your tri watch should be quite adjustable. The reason behind this cause is: when one engages in exercise, dilation of the blood vessels raises the muscle size and diameter of the wrist quite a bit.
---
FAQs
---
Final Verdicts
Technology is changing fast, and so the peripherals. Choosing the watch that best fits your budget and has desired features is not a piece of cake.
We presented unbiased and critique reviews above. You can either choose the one with GPS and HRM functionality like Forerunner 935 or as simple as Timex Classic 30.
If you are a professional, elite, or aspiring triathlete, then the choice would not be the same for beginners. Watches like Forerunner 945 come with all features an athlete would need. If you are fitness enthusiasts or just starting, you can choose it without any doubt.
---
Recent Posts
---
---
---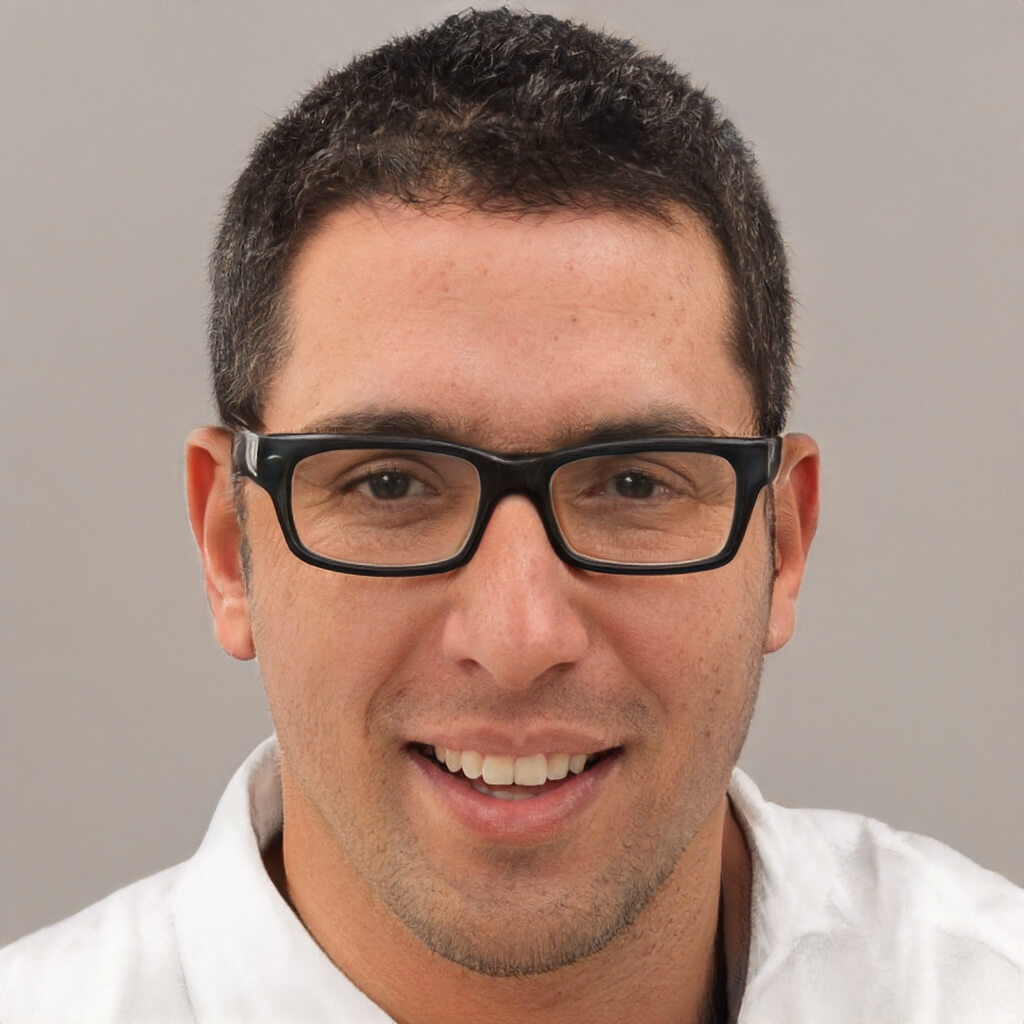 Eric Jordan
Writer | Triathlete
A writer by passion and a triathlete coach profession. In his free time, he swims, runs, cycles, and helps newbie athletes to achieve their goals.