Huawei Gt2 Review – Best Smartwatch For Triathletes [Worth Buying]
Huawei Company is hastily gaining success because they are producing remarkable electronic devices. For instance, it has good laptops, smartphones, routers, as well as smartwatches. This brand is competing with the established brands that include Apple and Samsung Company.
Previously, Huawei focused on making the best smartphones, but now they have introduced premium quality sports watches. One such invention of Huawei is the GT2 46mm smartwatch.
To be sure, this watch has limited features, but it is valuable due to its accuracy of tracking. And the best part? This Huawei gt2 price tag is under $250 at the time of reviewing this watch.
Find out why this watch is attaining admiration among triathletes by reading our full Huawei Gt2 review.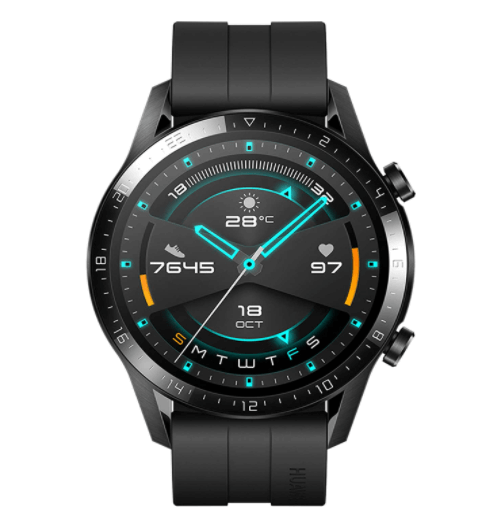 Specifications
• Brand: Huawei
• Size: 46mm
• Supports: Bluetooth, Sleep Monitor, GPS,
Heart rate
monitor
• Accurate GPS tracking and navigation
• Dimensions: 3.15 x 1.57 x 1.81 inches
• Weight: 1.45 ounces
• Black digital dial
Design, Display, and Quality
To begin the Huawei Gt2 sports watch review, we'll discuss the quality of this watch. The design of this smartwatch is pretty simple, and it has a round dial. Further, the frame of the watch has a stainless steel material that will not corrode. Not only this, it has the ceramic back material, and the front of the watch dial has the glass material.
It has a touch screen of 1.39 inches, and the screen resolution is 454 x 454. Further, this watch of Huawei has an AMOLED display, and it has comfortable strap material of silicone material.
This watch comes with a replaceable strap as well. Indeed, the watch's material is skin-friendly, and it will not irritate while you're wearing it at night time. As well, the strap has a durable quality, and you don't need to worry about its cracking even after regular use.
And that's not all; this smartwatch of Huawei Gt2 42mm is much comfortable than the LETSCOM smartwatch. The weight is ideal, and you will not feel heavy writs. For men, it could be ideal for wearing all day without any problem.
The Huawei GT2 comes with 2 buttons on the side. No doubt, the design of this watch is pretty similar to all the analog watches. More than that, Huawei's upper button comes will create a simpler interface, and you can easily access the menu.
Similarly, you can use the lower button for viewing the menu, and it has convenient buttons to press. Below in our HUAWEI watch GT 2 review, you'll know about its health tracking and fitness features.
Fitness Tracking And Health
Huawei GT2 pro is the best watch for triathletes because it can monitor over 100 sports activities. You will know the running time with the Huawei GT2 and Huawei GT2e. This watch of Huawei will provide an impressive experience to monitor the outdoor running.
Let us tell you something interesting! This watch will tell you the interval session as well as the recovery session of your training. It comes with a built-in GPS lock, and you can check it from the screen. The watch's view is pretty decent, and you can track the swimming and cycling pace with it.
For instance, you will know the cadence, altitude, pace, and other details of your work out. We like this watch because it lets you measure the stride length, elevation gain, speed, and steps taken in a day.
What's more? You will have similar features to the Huawei Watch, and it tells you about then recovery time as well as aerobic training. Also, it has the Vo2 feature similar to the Garmin watches.
If we compare the Huawei GT2 pro with the honor band 5, you'll be surprised that Huawei stands out and provides the perfect results. Due to the sensors of Huawei pro GT 2, it tracks the cycling accurately. Also, you will confidently know the heart rate, sleep quality, and steps taken in a day.
This watch will show a notification when you have completed the daily goals. Indeed, the Huawei GT 2e has advanced features than the GT pro. Also, the pro version of Huawei is pricier than GT2e.
Features of Huawei GT2 Sports Watch
This smartwatch has outstanding features that include 15 workout modes. For added convenience, the athletes can easily monitor their several activities at once. And that's not all, and this watch is great for professional trainers as well.
No doubt, the Huawei GT2 is the best smartwatch for triathletes because it will track several sports activities. For instance, it is quite accurate in monitoring the running, cycling, and swimming laps.
As if that's not enough, it comes with the GPS and GLONASS detecting modes. These two modes will make the tracker even more efficient in tracking the activities. This smartwatch of Huawei has sports features that include the following features.
TruSleep TM – Sleep tracing
Calorie counter
Heart rate monitor
Step counter
TruRelax pressure monitoring
Intense monitoring activities, such as running, cycling, and swimming.
Bluetooth 5.1 connectivity
Built-in speaker and mic
Unique Features Of Huawei GT2
This unique Huawei GT2 watch comes with a Bluetooth 5.1 connection. Moreover, the connection of Bluetooth is strong. You can use it even if the range between the watch and phone is wide. Besides that, it will help you to answer the calls from a long distance as well.
On the other hand, you will have a built-in speaker with the Huawei GT2 pro smartwatch, and it has a microphone as well. You can attend the calls without using the phone. Apart from that, you will not miss any call when you have the Huawei GT2.
In fact, the Huawei GT2 has the clearest speakers and has loud sound. You will understand what another person is saying very clearly. Even the users of the Huawei GT said that they hadn't faced any issue with the microphone.
The most exclusive feature of the Huawei GT2 is the playback music option. You can connect the headphones with the smartwatch to listen to music and work with better concentration.
This watch of Huawei is water-resistant, and you can wear it underwater up to 50 meters. Besides that, it will not be damaged in the rain. Though, this watch doesn't have a wireless charging option. You have to deal with the wired dock charging.
Another flaw of the Huawei GT2 watch is the lack of wifi connectivity. Moreover, you will not have any cellular connection. This one of the main features that makes Huawei GT2 lag behind. Other than that, the Non-wireless charging is not a big deal because it has long battery life.
Heath App Of Huwaei GT2
This smartwatch has a health app from Huawei, and you can use it to stay fit. Moreover, the app has several other interesting features. You can download the Huawei app on all smartphones. Other than that, if you have the latest Huawei smartphone, it will come preinstalled on it.
For instance, this app is already built-in the Huawei mate 30 pro and p40 pro. Besides that, it is available on the play store and app store as well. You will have remarkable features in the app of the Huawei smartphone app. Also, you don't need to find the Huawei watch settings once you have the application.
The app of Huawei features the most convenient settings. Best of all, this app is user-friendly, and you will have the most convenient navigation. Other than that, you will have access to your health with this app, and it will tell you about your weight gain and loss.
In addition to it, you will know the fitness levels. For instance, this app of Huawei Gt2 will tell you the heart rate, sleep quality, stress rate, and you will know the breathing (oxygen levels). It will save all your record of the fitness activities that you will do every day.
With the app of Huawei, you can check your progress in the activities. You can also customize the watch faces. The Huawei gt2 watch provides an option to download the watch face designs as well.
Besides, you will have several options to download the various style of faces for your watch. There is an option of saving up to 31 watches. Likewise, there is no need to access Huawei's health app once you have saved the watch faces.
Music
The Huawei Gt2 applications are having the option of importing the music up to 2 GB. You can easily store a lot of music files. However, this watch will only accept the formats of MP3 and AAC.
TruSleep Feature
The Huawei Trusleep monitors the sleeping hours and sleep quality. Furthermore, you can know the sleep patterns, and it will guide you on how to improve sleep quality.
Heart Rate Monitoring Settings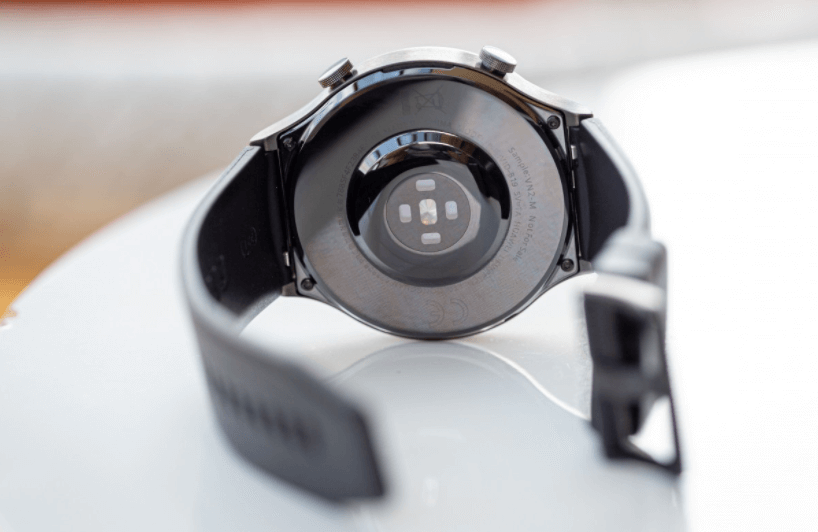 There are two different heart rate monitors settings, and you can change them from the app. For instance, it has a continuous heart rate monitoring mode. Additionally, it comes with a smart mode. However, the continuous heart rate monitor is more accurate.
You will know all your details about the heart and abnormal heart rate as well. However, the continuous heart rate monitor will consume more battery than other apps. Furthermore, this app will notify you during the high and lowest heart rates.
Consequently, you can take a break while doing hardcore activities while seeing such changes. After that, you will be notified about your normal heart rate as well.
Other Features Of The Huawei Health App
Alarm feature
Favorite contact selection
Lastly, you have to make an ID on the Huawei app for using it. No user can use it anonymously. The log-in process can be daunting for those people who aren't Huawei smartphone users.
The Battery Life Of Huawei GT2
Last but not least, every consumer will look for any smartwatch's battery life before buying it. And the good news? This smartwatch of Huawei has impressive battery life. This watch will easily last for 2 years, and you can easily monitor several activities at a time without any fear of quick battery drainage.
Likewise, this smartwatch of Huawei will fully charge in less than 2 hours, and you can use all the modes of this watch. Even this Huawei GT2 smartwatch has an impressive chip of the A1 kirin that makes it last longer than other smartwatches.
The Huawei lite OS software doesn't consume a lot of battery, and you can use it for 14 to 15 days easily. And indeed, the battery life of the Huawei OS is enough to attract the triathletes. This feature of the GT2 is one of the most crucial parts for writing the Huawei GT2 review.
Final Verdict Of Huawei Gt2 Review
All in all, the watch Huawei Gt2 has great battery life as well as quality. More than that, it has a special software. Surely you will enjoy using this smartwatch. On the other side, this watch is light enough, and you can wear it all day and night comfortably.
What we didn't like about this watch is that it doesn't support any third-party app, and there is no QI wireless charging option. Also, this smartwatch will not notify you about all the notifications from your phone. Apart from that, several great features of this watch will surely convince you to buy it.
In fact, it will track sports activities with the utmost accuracy. For that reason, you can negotiate on some of the features.
That's all for our Huawei Gt2 sports watch review! Undeniably, a few smartwatches have such impressive battery life, so what are you waiting for? Grab your hands on it.