Best Budget Triathlon Watches: Don't go Heavy on Pocket in 2021
Expensive watches apart, generally speaking, budget-friendly watches can track your triathlon training. What should the best budget triathlon watch have? It should be able to withstand your swim, run, and ride. These features are easy to found at is a lower price without breaking your bank.
But is that enough for the best triathlon watch? No, there are many other factors such as durability, tracking workouts, personalized data, and more advanced features. It might be a hassle to find when you have a tight budget.
7 Best Cheap Triathlon Watches
Image
Product
Price

BEST OVERALL

Indiglo light up.
100 hour chronograph.
Resin case with acrylic lens.

CHECK BEST PRICE

FITNESS & SPORT WATCH

Vo2 max mode.
Elegant display.
Great compatibility.

CHECK BEST PRICE

SLIM TRI WATCH

GPS enabled.
Supports apps.
Ultra track mode.

CHECK BEST PRICE

WRIST BASED HR

HR monitoring.
Great customization.
Performance focused.

CHECK BEST PRICE

BEST MULTISPORT GPS

User-friendly UI.
Best battery performance.
Digital knob for easy operation.

CHECK BEST PRICE
Without compromising performance, we have the best choices that will never be left while mid in the running. Also, we have considered all the things that make a triathlon stand out.
Let's dig into the review to find the right watch!
---
The Timex Ironman Classic 30 Full-Size Watch has much more than its price range. It has a lightweight and sleek design, high accuracy with more data stored specifically for lap oriented sports so that you can get a cheap ironman watch. If you like a traditional iconic look, the Timex Ironman has got you covered.
Wait! If you're a triathlete looking to maximize your training and race day performance without breaking the bank, it's not just about finding the budget triathlon watches. Consider complementing your gear with value-for-money bike hydration systems.
Display
It has a contemporary design that looks messy but everything. It is preferable by swimmers, travelers, athletes, and trekkers due to its low weight. With a small display and side buttons, it may not appeal but gives you a perfect fit. For enhanced durability, it has resin straps with buckle closure.
The standout feature is its non-reflective glass, so you don't cause any problem in harsh sunlight. It is also integrated with Indiglo light since you can get easy viewing regardless of weather conditions.
Are Activities Supported?
Unfortunately, it doesn't allow support modes, but there are some activities for triathlons. It does support swimming, traveling, hiking, fitness exercises, and snorkeling. It is reminding a lot of chores up to 15.
Advanced Features
It records 30 lap data, which is appreciable. It provides excellent accuracy with digital structure so that you will get real-time results for lap timing. This feature helps you to increase your fitness regime. There are different bold colors available to give you the best matching so that you can choose it according to your style.
Compatibility & Battery Life
It doesn't allow compatibility since it has no GPS, HR sensor, and more. And, it is a basic triathlon watch with 5-10 years of battery life. It depends on the usage then you can replace the battery.
Our Verdict
Arguably, it is commendable for the best cheap triathlon watch. It supports basic features such as the time your distance in the swim, 100-hour chronograph with lap, countdown time, alarms, and more. With long battery life and easy-to-use design makes it pretty appealing by features. It may not look very good, but comfortable and lightweight.
---
The Vivoactive 3 is best smartwatch for triathlon that comes with improved efficiency. It is relatively affordable with all the decent features that a fitness tracker multisport smartwatch needs. As per the results of multiple tests, it will last for a long with you with the best performance and a decent line of features, including GPS, enabled. Not only that, the right charging, right recharging, and right use enhance its durability.
Display
It has a round display made with Corning Gorilla Glass 3. The lens ensures break resistance in an intense environment. There is stainless steel bezel that is covered with fiber-reinforced polymer. It has been made of high-quality construction. Even on a hard sunny day, its touch displays increase visibility.
As far as the straps are concerned, they are made of silicone material. With quick release bands, it has matched the industry standards.
Are Activities Supported?
This smartwatch supports multiple supports so that you can achieve your fitness goals more efficiently. It includes swimming, running, walking and cycling.
There is a unique feature for women to keep track of their menstrual cycle.
Advanced Features
It is blessed with basic and advanced features. The basic features include time, distance, and activity tracking. When it comes to the advanced features, it does offer competitive features as compared to others.
With the Garmin Pay Contactless payment solution, it lets you shop online. You can customize your watch using the Connect IQ store and get thousands of apps widgets and watch faces. Not only that, it has lots of preloaded indoor and GPS sports apps. Its range is up to 15, including yoga, swimming, and more. It ensures tracking of your calories burned.
It is not enough because Garmin Viviactive 3 also handles your stress and much more.
Compatibility & Battery Life
Nevertheless, it offers a stable connection with a smartphone, and you can sync your activities to the Garmin Connect app smoothly. To get a notification, it automatically uploads. There are lots of features added. It includes LiveTrac to keep a record of your support. Hence, you will get ANT+ and Smart Connectivity as possible as can be.
This watch manufactures that it runs up to 7 days on the smartwatch model and 13 hours on the GPS mode. But we have tested it; this performance is less than the promised time. That's enough, either.
Our Verdict
Superior to Garmin Vivoactive HR, this smartwatch offers great accuracy and pretty general features. To some extent, it doesn't have triathlon mode, but still, it's a great multisport watch. It will keep track of your activities that are more than your bucks paid for it.
---
Like the best triathlon watches, the Garmin Forerunner 735XT is packed with all impressive features that are admirable. Not only it has the most accurate design but also precise GPS coverage and different activities. It is enabled optical rate sensors for HR monitoring. With a bunch of attractive features, any triathlon lover wouldn't dare to miss it. Price is though not expensive. You have to pay by tightening your budget schedule.
Display
It does not have a touchscreen, but visibility is on edge with a clear dial. It uses lens material, and the glass is chemically strengthening. With a resolution of 215 x 180 pixels, its face is sunlight-visible. When it comes to the straps, they are made of silicone material. It feels soft on the wrist.
Are Activities Supported?
The supportive activities by Garmin Forerunner 735XT are swimming, cycling, walking, and running. There present all the basic features such as time and distance.
Advanced Features
Advanced features included wrist-based HR, integration with running services, record heart rate during sleep, and more. One such more advanced feature would be its multisport mode. It supports different activities continually. By pushing the lap button, it will move to the next sport. This feature is certainly for triathlons.
In addition to features, it comes with preloaded widgets. It includes calories, controls. Last sport/activity, Weather, activity tracking, intensity minutes, calendar, notifications, VIRB controls, and more.
Compatibility & Battery Life
This watch is compatible with devices through Bluetooth. Further, it offers GPS and ANT+ connectivity. At the same time, the battery lasts up to 11 days on watch mode. It takes 14 hours to down on GPS mode. There is an ultra-trace mode; it runs 24 on GPS mode without wrist HR.
Our Verdict
To conclude the Garmin Forerunner 735XT, you notice that it has solid construction. A wide range of features and compatibility with devices help you to achieve your fitness goals. It might look pricey, but it can be an ideal choice for the best fitness tracker for triathletes.
---
The Polar Vantage M has competitive features that are decent for triathlons. It got the same shape as the Polar Vantage series is known for; it's a bit heavier in a good way. It doesn't look compatible with ANT+ but ultimately provides fancier functions that are excellent for tracking, swimming, cycling, and running. More than that, it is a GPS-enabled multisport wrist-based watch with an attractive battery.
Display
This watch has a large face with solid and expensive construction. Having a large dial around with a metal ring gives a modern look. This means you can wear it casually also. This version by Polar has set new records. It is slim and lightweight without comprising over your style in all of your favorite sports, especially when you are a triathlete.
Additionally, it is up to 30m waterproof. Thus, you can swim also by wearing it. It has the power to detect your swim style, distance, pace, HR, and more automatically.
Are Activities Supported?
Whether you want to analyze your performance or improve your sport, it is always ready for you. It allows you to look at how your workouts strain your body, and you can choose from over 130 sports and much more.
Advanced Features
It is enabled with GPS tracking and an optical HR sensor. With Precision Prime technology, it ensures your real-time results. You can record your training using Precision Prime technology.
Moreover, it has a Sleep Plus and Smart Cals feature. Using this feature, you can analyze the sleep quality. You can also optimize your training. It will let you know how many calories you have to burn according to your height, weight, or age.
Compatibility & Battery Life
It allows compatibility with all standard BLE HR, power sensors, and running cadence. With the 230mAh battery, it runs for 30 hours on GPS mode.
Our Verdict
The Polar Vantage M has a stunning look with a jaw-dropping performance. With a long-lasting battery and easy to use features, it would be most suitable and decent choice for wrist-based heart rate monitor. But keep in mind that it doesn't seem compatible with ANT+, so if you are not comfortable with external sensors, it would be a killing deal.
---
The Coros APEX Premium MultiSport GPS Watch would be a great addition to the best inexpensive GPS triathlon watches. It comes with precise performance with a bunch of training loads and superior GPS.
Display
It has a relatively big screen with sapphire glass and titanium alloy bezel finish. The screen allows easy viewing and handy to navigate your data and menus quickly. Further, it has comfortable wrist bands that offer different vibrant colors. Looks apart, it provides a snug fit without feeling heavy or uncomfortable on your wrist. The sleek look and comfortable fit extended wearing sessions without compromising over the performance.
When you unbox it, you will find a cable that is used to charge it or to transfer music in it.
Are Activities Supported?
Like other high-end watches, this watch also supports running, swimming, walking, and cycling. Its improved performance ensures you get the best out of it more than you have paid for.
Advanced Features
Before going to its advanced features, let me tell you some of its basic features. First things first, this watch offers a barometric altimeter and thermometer.
It allows wrist-enabled heart rate monitoring, interval workouts, and alerts for pace, cadence, and heart rate for advanced features. That's not all. There are many features such as it provides auto lap, workouts tracking, recovery time and stamina, Phone alerts, and GPS tracking.
Compatibility & Battery Life
The Coros APEX offers compatibility with ANT+ accessories include a bike trainer, power meter, and cadence sensor. Well, the battery life is up to 35 hours of GPS mode, that's outstanding. On the watch mode, it will never come down. But make sure don't let it down to 10%; it will be annoying.
Our Verdict
To sum up the APEX review, we are impressed with its performance. It is simple to use even with the COROS app. The updates are like a breeze and easy to read face with durable material. With epic battery life and many best features for a triathlon, it would be a perfect deal to kick off all other watches available in its range for the best budget multisport watch.
---
This watch has a durable sapphire crystal lens and lots of incredible features. It includes multisport GPS mode, mapping, music, grade-adjusted pace guidance, and much more than you can aspects.
Display
With the sophisticated design, it comes with rugged construction. There are featured a stainless steel or DLC coated bezel, which improves its look. It has passed the U.S military standards, so you don't worry about its durability. This Garmin version beats all the records for durability. Also, the display is sunlight-readable. However, it is not too light or too heavy; it is by far in between.
Are Activities Supported?
This smartwatch is designed to support all the activities such as swimming, cycling, walking, camping, hiking, cardio, and running. The great and durable construction puts some advanced training status and environmental adjusted Vo2 Max, hence why you will get all estimates at your wrist.
Advanced Features
Best of all, it is a hub of advanced features. It enhanced estimated wrist heat and Pulse Ox. Both of these features support sleep monitoring as well as altitude acclimation when it comes to high spots. Not only that, it offers the PacePro feature, which will guide you throughout your route. Additionally, there are preloaded TOPO maps up to 2,000, ABC function, and much more.
Compatibility & Battery
When it comes to compatibility, it supports Garmin Pay Contactless payments. You can also get offline music storage with a premium streaming service, smart notifications, and lots more.
More than that, its battery life doesn't disappoint you. It runs up to 14 days in smartwatch mode. It runs up to 10 hours in GPS and music mode. That's quite impressive. At the same time, the watch mode allows it to run up to 48 days.
Our Verdict
Overall, The Garmin Fenix 6 Pro comes with a great battery and high-quality construction with advanced features that complete all the tri-mode and other sports modes demanded by triathletes. However, it is tagged with heavy bucks, so you have to pay more, and it will be worth it when you are looking for the best multisport watch for triathlon.
---
The Suunto 5 Compact GPS Sports Watch is come to rescue all of the triathlons. With a long-lasting battery and is packed with all the features that you need to track your workout. Not only is it reliable and durable, but it also supports 24/7 with steps, sleep, stress, calories burned, and much more.
The Suunto 5 comes with powerful features. Its lightweight design looks appealing. It provides great life up to 40 hours hence why it won't let you down regardless of the harshest conditions.
Display
It comes with a round dial and synthetic made straps. Unlike other models in its price range, it has the easiest to read dial. It has a sleek glimpse look in black color. The dial is small but doesn't make it hard to read even in harsh weather conditions. Indeed, it provides accurate results of 218 x 218-pixel resolution. There are more color options to choose from, which is considerably more attractive. Additionally, it is durable, so it will be worth paying.
Are Activities Supported?
Lots of activities are offered by Suunto. It doesn't track your workouts and makes your running, swimming, cycling, and walking improve your health with time.
Advanced Features
There are lots of features packed. It offers GPS and HR tracking with precise accuracy. It tracks all of your workouts 24/7, including sleep, steps. Stress, calories burned, and more. Not only that, but you will also find lots of updates in the Suunto app, which keeps your health in balance.
In addition to this, there are over 80 customizable sports modes available. It allows you connectivity to your favorite apps to get an enjoyable experience.
Compatibility & Battery Life
The Suunto 5 does offer connectivity to your smartphone and the available Suunto app. It keeps you on a date so you will get optimal performance.
While battery life also offers intelligent modes. It doesn't make you worry about it in the middle of your workout. That's is also a good feature for triathlons and other athletes.
Our Verdict
In a nutshell, the Suunto 5 is the best budget multisport watch, offering multiple modes for battery, adaptive training workouts and plans, sleep, stress, and lots of exercise modes. It ensures durability, and that will be worth your bucks.
---
FAQs about Inexpensive Triathlon Watches
---
Conclusion
All in all, we have compiled the best budget triathlon watches. These watches are not only our favorite but also thousands of people liked them. We assured you these would not let you down.
That's it for today! Go and get your watch that fits your budget.
Good Luck 🙂
Recent Posts:
---
---
---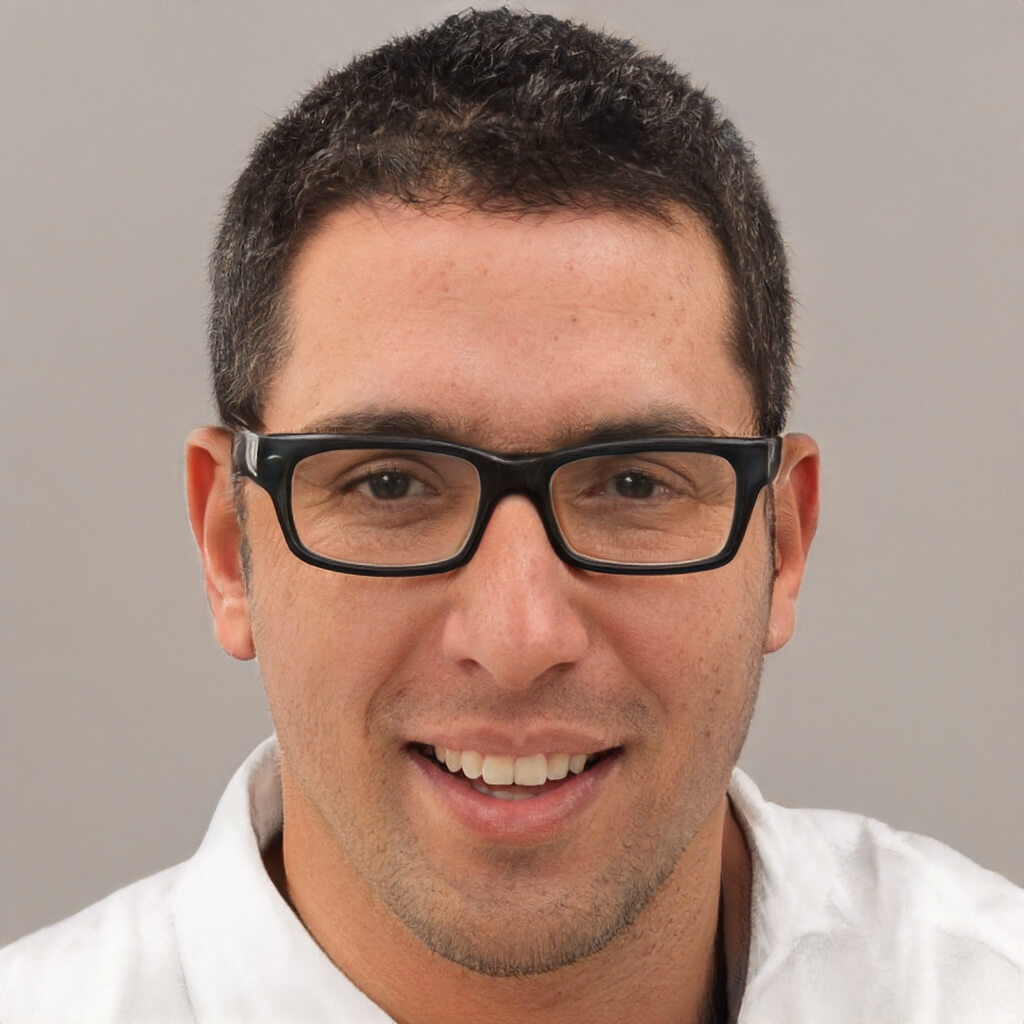 Eric Jordan
Writer | Triathlete
A writer by passion and a triathlete coach profession. In his free time, he swims, runs, cycles, and helps newbie athletes to achieve their goals.