5 Best Multisport GPS Watches for Triathletes under all budgets
Choosing the best multisport GPS watch is most challenging because it must support sports of your choice, compatible with apps, and something that you are comfortable with.
Not to mention, it must have uncompromising accuracy.
SRC GADGETS brings the most demanding multisport watches with convenient features. These models track your activities all day, every day, without making anything hassle. With precise performance and long battery life, never let you down while you are on your move. Let's find it!
Best Multisport GPS Watches
Here we have the core specification with each model that lets you decide which one is best for you. We have differentiated each one so you can pick without overwhelming.
Image
Product
Price

BEST OVERALL

Rigid design.
Reliable and accurate.
200 hours of activity data.

CHECK BEST PRICE

MULTISPORT WATCH

Rugged design.
Military level durability.
Extreme lightweight design.

CHECK BEST PRICE

MULTISPORT GPS

User-friendly UI.
Best battery performance.
Digital knob for easy operation.

CHECK BEST PRICE

HR Running GPS

Robust casting.
Classic yet stylish look.
Delivers stable accuracy.

CHECK BEST PRICE

PULSE OX SENSOR

Solar-powered.
Great rugged design.
Sunlight-readable display.

CHECK BEST PRICE
---
1. Forerunner 945 – Best Tri Watch
---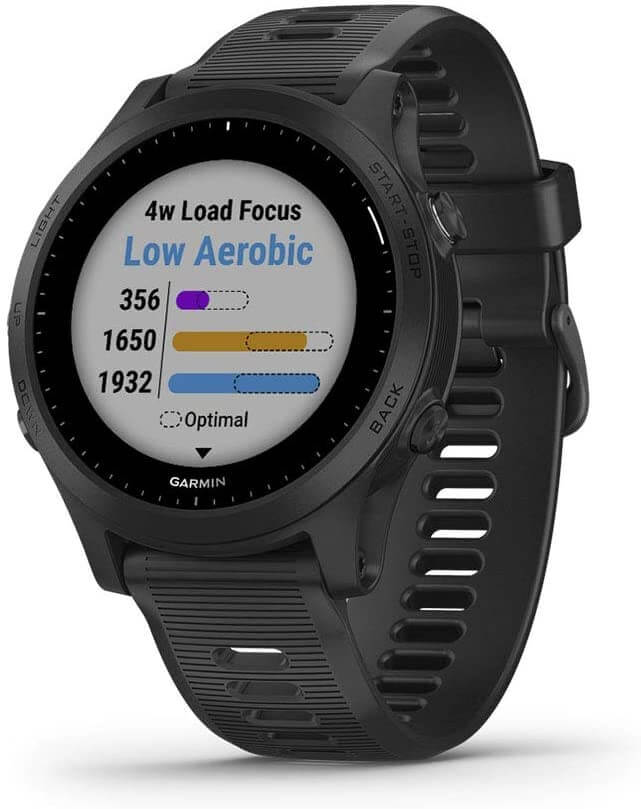 This multisport watch comes with better performance and improved functionality. It has lots of compelling features such as onboard music, a stylish look, and great battery life. With playback for Spotify users, it makes your workouts enjoyable. Best of all, it is the best triathlon GPS watch due to its great accuracy not only for location but also for track temperature, altitude, and detailed training plans.
Display
This multisport GPS watch comes with a great display. It is lightweight yet comfortable to wear. It has a sleek design with water-resistant material that adds functionality either you are running, cycling, or swimming. And, it lets you happily track your open-water swims. There is a lap button that offers great convenience, unlike other watches available in this price range.
Its round face has a black background with white letters, so you can easily view the stats. It doesn't make your wrist sweaty for long hours. Hence why we recommend it is the best watch for cycling and running.
Are Activities Tracked?
Indeed, it tracks activities such as swimming, running, lots more. This watch is most reliable for tracking and analyzing workouts, with premium GPS & music.
Features
Out of the most amazing features, this multisport watch brings great performance for training data. It offers the usual performance metric as well as Vo2 max. This watch tracks your fitness levels, whether you are doing aerobic or anaerobic exercises.
Not only that, it boats all the usual high-end Garmin features. It can calculate a pulse oxygenation sensor, Garmin Pay, music playback, topographic maps, and others.
Furthermore, it is the best hiking watch because of onboard maps. It lets you never get lots of your trail when you are going in wild areas.
Compatibility and Battery
The compatibility is also good due to all of its metrics are automatically synced. It allows connectivity to Garmin Connect. You can also connect with Garmin Pay, Starva, Training Peaks.
Besides that, it runs up to 2 weeks in smartwatch mode, 60 hours in ultra-track mode, and 10 hours in GPS mode.
Verdict
To conclude, the Garmin Forerunner 945 lets you focus on your training plans. It enables you to choose the battery mode and get high performance and convenient features. It is an all-in-one watch at an expensive price but worth your every penny.
When it comes to maximizing your performance in triathlons, it's not just about having the best multisport GPS watch; it's also about finding innovative ways to stay hydrated during your races. That's where the synergy of technology and hydration truly shines.
---
2. Polar Grit X – Best MultiSport Watch
---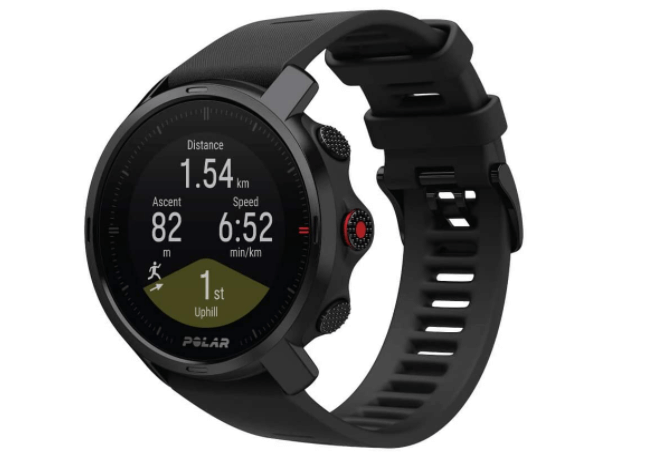 Next up, we have the best multisport GPS watch by POLAR. The POLAR Grit X comes from the most reliable brand. It has been around the advanced technology world since it was established. This multisport watch offers extremely strong material and efficient performance for the price. If you are a serious athlete, then this version is arguably for you with outdoor-specific features, HR tracking, overnight recovery measurement, and more.
Display
It might not be something new to look at, but it has a scratch-resistant display. It has a flat little LCD, but this feature extended the battery life. The stainless steel bezel makes its construction durable. Even it lacks aesthetics, but sleek, sturdy, and lightweight design makes it more practical.
It may sometimes lag like Polar Vantage V, but it works better as compared to other models in its price range.
Moreover, the material is up to 100 m waterproof. It offers outstanding reliability when it comes to the best swimming watch.
Are Activities Tracked?
This military standard watch always shows you real-time route guidance. It can keep track of your sports, such as running, swimming, cycling, hiking, and more. Furthermore, it lets you explore new areas safely, use offline worldwide maps, create personal collections, etc.
Features
Design apart, the functionality wise Grit X is matchless. It offers outstanding analysis and tracking. With the most reliable GPS function, it estimates your trail steadily while toiling up the hills. With entire sleep tracking, it tracks all stages, including REM, deep, Light, and interruptions. Furthermore, it uses an Optical Heart Rate sensor to track the average rate of breathing.
With the FitSpart Training system, it offers three regular workout categories such as strength, cardio, and support. These functions ensure improvement in overall performance. Since it has a multisport mode, it makes swim tracking easier than before. It counts stroke detection and lap function to be better.
Besides that, it has a built-in ABC function and lets you know about the current weather and 2 days forecast. Needless to say, it always stays energetic throughout all activities due to the new Fuel/Wis fueling assistant.
Compatibility and Battery
The connectivity with apps and smartphones is amazing. It runs up to 40 hours on GPS mode and lasts up to 7 days between charges with moderate use of GPS.
Verdict
Overall, this Polar Grit X comes with a rugged design and smooth performance. This multi-watch supports almost all activity tracking. From the price perspective, it offers great functionality.
---
3. Coros APEX – Best MultiSport GPS
---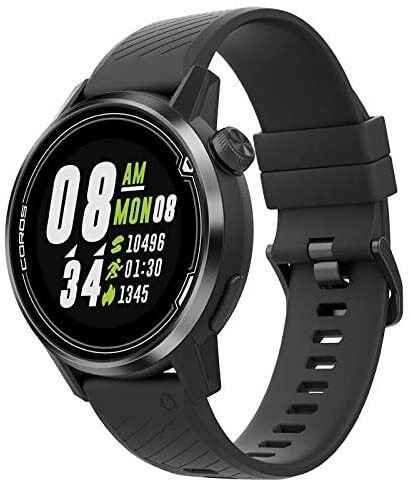 The Coros APEX Premium Multisport GPS Watch looks similar to the Garmin Fenix 5 and Polar Vantage series. This multisport watch is offering great performance. It is a hidden gem for both triathlon and veterans alike. It ensures complete convenience with two sizes of straps so you can get a snug fit. This watch lets you get the true GPS Navigation system with the ABC function. For improved performance, it uses satellite technology. Regardless of the activities, it tracks with precision.
Display
Out of the premium features, the best of all is its design. It comes with an athlete approved look with a titanium frame and sapphire glass. Its unbreakable construction is waterproof up to 100 meters. It provides ultimate durability, so you can take APEX Pro on any adventure you can dream of.
For the very first time, COROS used a touchscreen. This multisport watch allows you to utilize its functionality easily. With the enlarged digital dial, you can move its navigation up, down, or left-right comfortably.
It has a digital knob for easy operation that allows you to get full control over the watch with a single finger.
Are Activities Tracked?
Like other high-end multisport GPS watches, it also allows tracking for swimming, cycling, walking, hiking, running, and other strengthening training with no limitations.
Features
When it comes to the features, it optimizes your tracking ability. With the most accurate GPS, it provides real-time results. There are a sunrise and sunshine feature that lets you get alerts. This feature also allows you the gesture light setting. For more comfort, it offers storm alert and notifies you by barometric readings right on the wrist of your watch. This feature doesn't need the internet.
More than that, it avoids injuries. Its design has a built-in AI trainer. It ensures you will get immediate alerts when detecting any accident. It makes smarter recovery for both aerobic and anaerobic exercises. Indeed, it is a full-time body detector. Even when you run a long time, and you need to hydrate yourself, it sends you alerts so you can refuel yourself.
Best of all, it offers great accuracy for GPS and HR tracking. Hence, it is the best watch for swimming and running with a wide range of convenient features.
Compatibility and Battery
It provides great connectivity for Coros apps and supports ANT+ sensors. The battery is also outstanding for up to 30 days on smartwatch mode. There are two also modes available such as GPS mode with 40 hours and UltraMax GPS Mode with 100 hours.
Verdict
To sum up, the Coros APEX Pro offers great and high-quality features that are worth your bucks. From design to battery life, it is the best multisport GPS watch.
---
4. Suunto Ambit3 – HR Running GPS
---
The SUUNTO Ambit3 Peak brings a highly accurate GPS and Heart rate tracker. It helps to monitor your ideal pace and gives the precise display of your BPM with distance, altitude, weather forecast, ABC function, and more. With 100m of water-resistance material, it offers excellent functionality. It is providing great connectivity to your smartphone and Suunto Movescount app. With visual enrich, it has great reliability regardless of any adventure.
Display
The round face offers several different colors. It lets you choose the compass and stopwatch by the view. It allows easy to use display between dark and light through the settings. There are buttons, so you can use its default view or invest the display via settings. It also offers sports modes to view while doing workouts.
The lightweight design offers the adjustability to increase or decrease the display contrast from settings. It is large with a sleek look and smooth exterior to feel. There is a button lock, so you can't make any settings disturb.
Are Activities Tracked?
It is the best multisport watch that offers to track up to lots of activities. It includes running, cycling, swimming, walking, and more. Also, the material is water-resistant so that you can swim in the pool without any hassle.
Features
This best GPS watch delivers stable and accurate performance. It allows altitude and weather forecasts with full navigation so you can stay safe. Also, the robust casing makes it more convenient for you.
Additionally, it has a built-in barometer, compass, and altimeter with GPS functionality. It makes the watch more preferable by athletes, runners, hikers, and others. You will also trace your Heart rate while swimming. For improved performance, it is the best cycling watch. It ensures precise results for speed, pace, and distance. In just one log, you will get multiple sports and discover new features to improve your next move in a more efficient way.
Compatibility and Battery
While the compatibility is like a breeze, you can connect your watch with your smartphone and upload and share your moves instantly. Not only that, you can receive calls, take photos, get alerts, use the Suunto app, and much more. The standout feature is the battery life, which runs up to 200 hours.
Verdict
This version by Suunto has no exception across the board. With a simple and sleek design, it is not recommended for ordinary people but also for core athletes.
---
5. Fenix 6x Pro – Best Pulse Ox Sensor
---
The Garmin Fenix 6X Pro is a multisport GPS watch with the smartest functionality regardless of outdoor activities. It has pleasant enough to look with unremarkable performance. It utilizes highly accurate GPS technology and solar energy, which helps athletes and tech lover people alike to achieve fitness goals. The true innovative features of solar-powered batteries make it a perfect reliable deal. Thus, it is an ultra-power hub in a small package.
Display
When it comes to the look, it can be wearable all time. With a rugged and sophisticated design, its case has three sizes to choose from merely large to extremely large. It includes 41mm, 47mm, and 51mm. There are stainless steel bezels with titanium or diamond-like carbon coating that makes them unbreakable. There is a wide range of colors to choose from. Its display has sunlight readability to view readouts with maximum ease.
One of the tops left quick, and an easy releasing button allows you to customizable apps such as Find My Phone, Garmin Pay, battery mode, music control, and others.
Are Activities Tracked?
Lots of activities are tracked by the Garmin Fenix 6 pro. Its manufacturers designed it to get tracking with swimming, running, skiing, steps, floors, sleep, calories burned, GPS, HR, and more.
Features
It allows you to set the goals manually and auto. It has a wrist-enabled Heart rate monitor to get an enhanced estimation. Also, it supports Pulse Ox and sleeps monitoring. Even it supports altitude acclimation at high elevations.
PacePro helps in grade-adjusted pace guidance. It is environmentally adjusted due to the VO2 max as well as a training status. There are preloaded TOPO maps, ski maps, 3-axis compass, GPS, ABC functions, and more to navigate easily. Thus, it is the best running watch.
Not only for tracking your activities, but it also supports Garmin Pay Contactless payments. You can store music. Also, it allows premium streaming services as well as smart notifications on your wrist.
By enabling its Garmin Connect mobile app, it keeps a record of all of your climbs. It makes it more accessible than you can imagine.
Compatibility and Battery
It offers great compatibility with smartphones and apps. It allows you to check out the stats, notifications, and more. For the battery life, it is up to 21 days in smartwatch mode. While it takes 15 hours to drain in GPS mode and 46 in GPS mode with the expedition feature. The last mode is the battery saver mode, which takes 80 days. The reason for the long-lasting battery is its solar charging functionality, which doesn't let you down.
Verdict
All in all, Fenix 6 Pro has a massive range of appreciative features. From appealing design to precise performance, it is an all-around sports watch that saves your money by providing standouts functionality.
---
FAQs
---
Conclusion
All in all, when it comes to the best multisport GPS watches, we have lots of options available on the market, but looking for the right one may be a hassle for you. That's why we have compiled the best choices so you can easily find the right one. These watches are supporting different features, especially GPS tracking with high-level accuracy. You have to make sure to narrow down your needs before making a purchase.
Thanks for the read!
---
Recent Posts:
---
---
---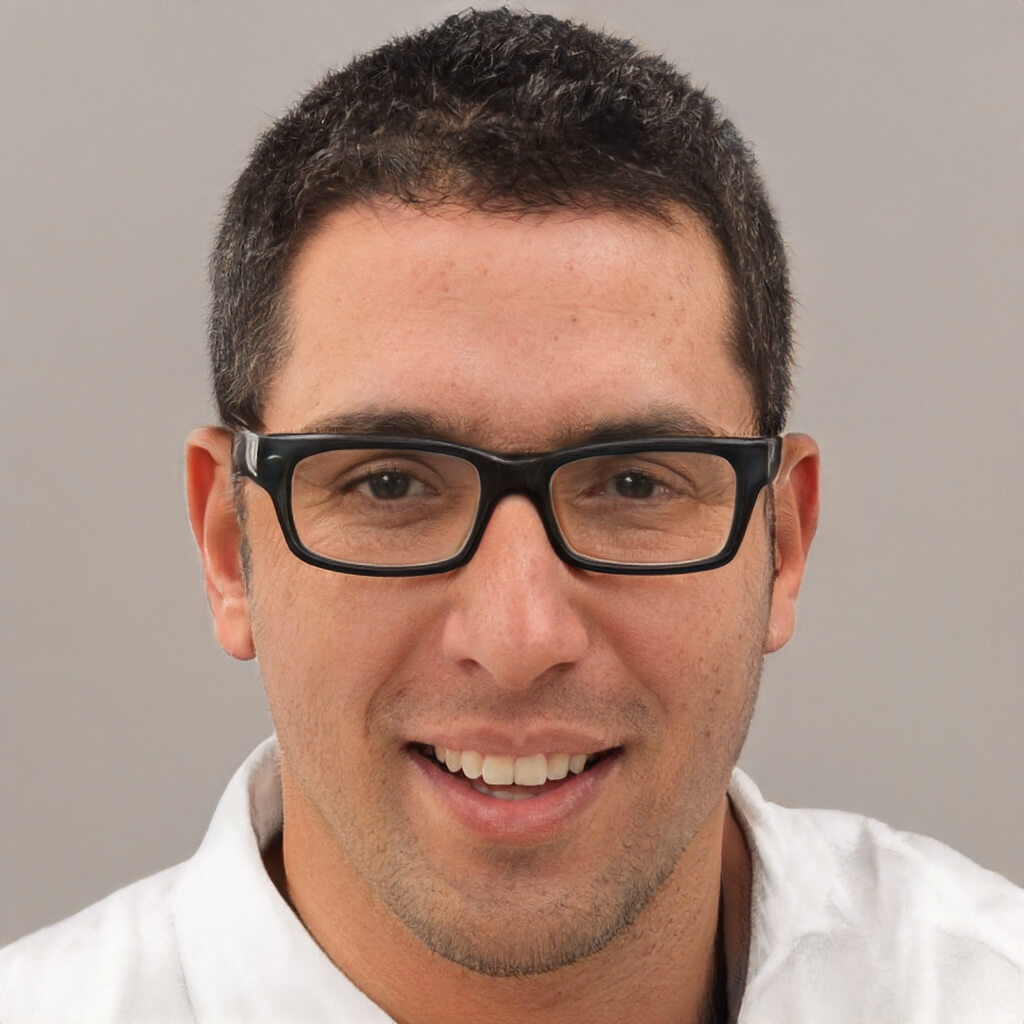 Eric Jordan
Writer | Triathlete
A writer by passion and a triathlete coach profession. In his free time, he swims, runs, cycles, and helps newbie athletes to achieve their goals.