Best Swimming Caps for Triathletes: Recommendations by Top Swimmers
Who doesn't love a refreshing swimming session in the summer season? One of the most loved and fun sports for people of all ages, swimming is more like relaxation for most. Not only does it help your body physically relax, but it also helps refresh your mind.
Now for an enjoyable, safe, and worthwhile experience, you need to make sure you are well-equipped for any sport. Similarly, for swimming, the swimming cap is an essential component that both amateurs and professional swimmers require.
10 Best Swimming Caps
Although swimming caps do not keep the hair completely dry, they add an extra layer of protection for the scalp and hair. Besides playing an important role in the swimmer's safety, it helps add the convenience of keeping the hair aside.
Image
Product
Price

BEST OVERALL

Durable fabric.
Suitable for big heads.
Loose-fitting around the head.

CHECK BEST PRICE

BEST SILICONE

Available in two sizes.
Well-planned 3D design.
Reduces the drag by 5%

CHECK BEST PRICE

BEST WATERPROOF

Vibrant colors.
Comfortable fit.
Suitable for both men and women.

CHECK BEST PRICE

FOR LONG HAIR

Accommodates long hair.
Several Beautiful designs.
Protects the hair from chlorine.

CHECK BEST PRICE

BEST FOR WOMEN

Beautiful aesthetics.
Suitable for long hair.
Protects from bacteria and chlorine.

CHECK BEST PRICE
Being such an important part of the swimming essentials, we see many companies coming up with various designs and materials. To help you pick the best swim cap for yourself here, we have reviewed some of the market's top products.
---
1. Lahtak Long Hair Cap – Best Overall
---
If you are looking for the best swim cap for your long hair, then look no further! As the name suggests, the Lahtak long hair swim cap is designed to ensure your curly locks or silky long hair is well kept while you enjoy your swimming routine. With the extra space that comes with this cap, you can easily fit all your hair within it. In fact, it's suitable for even those with relatively larger head circumference making it one of the best swim caps for big heads.
Despite having the ability to cover long hair lengths, it gives you loose-fitting around the head. Unlike most swim caps, where the caps are sure to give you a headache after every swim session, you face no such situation with this new product. Therefore every time you wear this cap, you feel the mere pressure of a regular headband rather than feeling a painful clench around your hairline.
Now you may be wondering that giving a loose spacious fitting around the head means less water protection. Don't you worry! With the Lahtak long hair swim cap, you are sure to get maximum water protection as well. With its easy adjusting ability, you can make sure to prevent water input in the cap for maximum time without having it to squeeze your head.
The credit for the loose fit and extra space goes to its design. However, the fabric of the product is what makes this product a real winner. Made from one of the thickest waterproof silicone materials, you will experience excellent durability. The 90-day money-back guarantee that comes with this swim cap can speak for the quality assurance itself.
Whether you have long and silky hair or a dense afro, you have your hair protection needs covered with this swim cap. In fact, this cap may be the best swim cap for curly hair due to its extra space. The loose fit can prevent extra head pressure and hair breakage, whereas the spacious design lets you handle long hair lengths. Similarly, the silicone fabric for the cap makes sure to keep your hair safely tucked in, making it the best swim cap to keep the hair dry.
---
2. Speedo Aqua V Swim Cap – Best Silicone
---
The Speedo Silicone Aqua V Swim cap makes it to some of the top swim caps due to its design. Only after thorough research and study the ergonomic design for this swim cap was introduced. Not only does the design focus on comfort, but it also makes sure to give you the speed that you require for faster movement.
Its durable structure and design consist of three main areas, each constructed according to its ergonomic consequence. A thick and durable material forms the cap's top section, which gives the head a firm fit. The middle part's thin and elastic material allows easy adjustment, whereas the 3D design along the hairline lets the cap sit snug and easy.
Speedo is very critical of its customer's needs and level of satisfaction. Therefore, despite using 3 different fabric textures for each cap, it offers two separate sizes to ensure maximum convenience. With size options available for you to choose from, you can easily find the product that best fits your comfort level. Therefore those that feel the size medium is tighter than your preference, can always opt for the large size.
---
---
Speedo develops this product with utmost attention given to its technicalities. This shows in its structure as well as the use of fabric. A smooth and comfortable silicone material that comes with waterproof properties offers a 5% drag reduction. This means that it is perfect for professional swimmers looking for that extra speed when competing with other swimmers.
When it comes to speed, this swim cap has a design that is perfect for you. The drag-reducing ergonomic structure ensures that you are well prepared to challenge any other swimmers in the competition. Similarly, the 3D design around the hairline ensures you get a comfortable fit make your swimming sessions convenient and enjoyable.
---
3. Speedo Unisex's – Best Waterproof Swim Cap
---
The Speedo Unisex's silicon swimming cap is perfect for long swimming practice sessions. Its 3D design gives a comfortable fit that allows the swimmer to wear it for extended periods of time without having to feel any pain, irritation, or pulling of the hair.
Although it doesn't come in many sizes, the well-crafted design perfectly fits both men's and women's head sizes. This is because of the high-quality silicone blend material that makes sure to mold according to the swimmer's head. A good fit not only ensures comfort but prevents the constant hassle of having to fix your cap after frequent intervals.
Apart from the durability, comfort, and impressive design, this cap helps give maximum protection to your hair. It gives an extra layer of safety to your scalp that keeps it from suffering any effects from the chlorine in swimming pools. Chlorine has bleaching properties; therefore, this is a perfect swim cap for black hair as it protects from the lightening of hair due to chlorine. Therefore you can swim for hours, perfecting your techniques without having to worry too much about hair damage.
The beautiful blend of shades that these caps come in makes them as admirable in appearance as they are in performance. Not only are they pretty to look at, but the bright and vibrant colors make it easy to keep an eye on the swimmer for precautionary measures.
All things considered, when it comes to comfort, you can spend hours wearing this cap without feeling any pain or irritation. This makes it perfect for everyday practice as a durable product like this can last through regular rough use. Although it's not available in many sizes, it has a good fitting that is sure to satisfy your level of required comfort.
---
4. Speedo Unisex Adult – Best for Long Hair
---
One of the most prominent features of the Speedo Unisex printed swimming caps are the beautiful printed designs. With so many swim caps of the same colors and monotonous designs, this one is sure to stand out. With four different patterns, you can definitely find a design that you find flattering to replace the out-dated and ordinary designs we usually see in the market.
Apart from its appearance, the silicone material makes this cap capable of accommodating larger hair volume. At the same time, this material is strong enough to prevent the cap from ripping when stretched for more hair accommodation. This makes it one of the best swim caps for long hair. Furthermore, this material is light weight which makes it easy to adjust without having to deal with much rigidity when stretching it.
Despite easily covering longer hair length, this swim cap makes no compromise in terms of comfort. You would expect caps like these to focus on one aspect only, but that is not the case with this high-quality product. Along with sufficient space, it also ensures comfort and convenience so that your head does not hurt during longer sessions of swimming. On the contrary, it ensures to keep your hair out of the way and give you the comfort that will make you enjoy your swimming routine.
Despite all the design and function pros, you need to make sure your swimming cap is safe. And we must tell you that this cap definitely is! The snug fit and latex-free silicone make sure to keep your hair and scalp away from any chlorine damage.
All in all, this swim cap is an all-rounder! Available for all kinds of hair length, they can give a comfortable fit to both male and female swimmers. With its beautiful designs, they add an aesthetic touch to your swimming costume. Similarly, the chlorine preventing feature this cap offers can go a long way if you prefer swimming regularly.
---
5. BALNEAIRE Swim Cap – Best For Women
---
The BALNEAIRE Long Hair Swim Cap for Women is a favorite for female swimmers and for obvious reasons. The hand-painted flower design makes it look almost like a luxury article. These paintings add an aesthetic touch to the overall swimming outfit, making it an eye-catcher for many women looking for a swim cap in the market.
Despite its beautiful design, another feature that makes it one of the top swim caps is protection from bacteria. This makes it the best swim cap for open water as this water is often polluted with thousands of microbes. Although not visible, they can negatively impact your hair and scalp in many ways. Hence this cap prevents these problems from happening. Similarly, it also prevents chlorine and other chemicals in pool water from affecting your hair.
Made from 100% silicon, its durable elastic quality is sure to give your head a good and snug fit without being too harsh on the hairline. The light fabric makes it easy to wear and remove the cap and also prevents it from constantly slipping off. This keeps the hair dry and protected for longer intervals. Moreover, The feel of its fabric is much softer than similar swim caps, which prevents hair breakage and hair tangling no matter how long or dense your hair is.
With all these high-quality features, the company offers impressive customer service. In case you are dissatisfied with any of your products, you can return the product within 30 days. All you have to do is contact their customer service, and they will respond to your complaint within 24 hours without any delay.
If you are a woman, this swimming cap will catch your attention for sure! You don't only get a pretty looking hairpiece, but you get maximum comfort for long periods of swimming as well. At the same time, it protects from harmful chemicals like chlorine in indoor swimming pools and bacteria in outdoor lakes and beaches.
---
6. Speedo Fastskin3 Swim Cap
---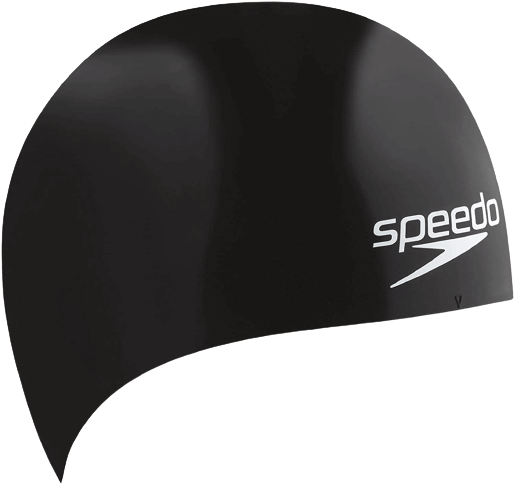 The ultimate competition swim cap, as the name suggests, is the Speedo Fastskin3 Competition Swim Cap. There is no doubt that speedo makes some of the best swim caps for triathlons and this particular cap just proves that. When used with the Speedo Fastskin3 goggles, it is capable of reducing drag by 5.7%. This makes a major impact on the swimmer's speed, hence making it the top favorite for professional swimmers around the world.
Apart from its impressive drag reduction, the IQ Fit technology makes it a literal jaw-dropper. This allows swimmers to get maximum comfort due to the accurate fit based on their face and head structure. A perfect fit ultimately leads to efficient performance, which is crucial for professional swimmers who have been practicing for years for their competitions.
Apart from its extraordinary performance in terms of speed and comfort, the different sizes of this cap make it easy for everyone to find a suitable fit. Similarly, the various color options available make it exciting for the swimmers to pick their preferred color.
Most importantly, this swim cap has been approved by the International Federation of swimming or FINA. This speaks highly of the quality of this product because the Olympics committee themselves has recognized FINA.
To summarize, if you need speed, the speedo fastskin3 is the swim cap for you. Not only is the reduced drag force of the cap sure to give you speed, but the IQ fit technology and lightweight silicon material also add to the convenience required for long swimming sessions.
---
7. Huachnet Flower Swim Cap
---
The typical tight swim cap can give you a round face look that nobody fancies, to be honest, especially women. So this product is for these women that are looking for more aesthetics and style than utility. With the Huachnet Flower Swim Cap, it's all about the looks. Having a modern and trendy design, this cap comes with 3D flowers all around the cap. With such eye-catching details, it's hard for the female swimmers to opt for anything else.
These swimming caps come in a polyester material. This makes them super lightweight due to the porous texture, hence amazing to give your head comfortable protection. Unlike silicon, they do not feel tight around the head; hence this is the best swim cap for toddlers as it won't be very harsh for their sensitive skin and prevents tangling of hair even when worn for longer periods.
---
---
What's amazing about the polyester fabric is the durability. Polyester tends to last longer in comparison to other fabrics like silicone and latex. Similarly, it is easier to wear and remove without ripping it. However, they may not be very effective for protection from water and chlorine.
These caps come in various vibrant colors. Apart from attracting the eyes, these vibrant colors have another essential aspect too. Therefore this is also a perfect option for little girls who would fancy a cute swim cap when going for their swimming sessions.
In conclusion, this cap is perfect for little girls going on a pool party or women wanting to look aesthetic when going for a swim. It is easy to wear and remove without causing any breakage in the hair. However, if you're looking for a waterproof or chlorine protectant, this cap may not be the best option.
---
When choosing the perfect swimming cap for yourself, you want the one that fits perfectly on your head. In this case, choosing the Arena 3D Soft Swim Cap is the perfect decision. This cap comes in a thin fabric that sits perfectly on the head, giving no wrinkles or extra space. It comes with a sticky inner layer. Therefore, it almost feels like second skin covering the head.
This tight fit ensures that high-speed swimming does not cause the cap to move, making it easier for you to focus on your performance. Similarly, the stable fit ensures that the hair is kept away from your face, and minimum inconvenience can get in the way of your outstanding performance when in a swimming race.
Made from silicone, this cap is free from any PVC material, making it an eco-friendly product. The material is soft, making it an excellent option for such a cap that gives a tight fit otherwise, this would have been an extremely uncomfortable product. This material is also washable, and you can air dry it instead of opting for other drying options like radiators, etc.
Since all the features make this an essential product that swimmers require for professional use, many athletes have tried out this product for its validity. But of course, since its performance was found to be on par with the expectations, it has been approved by athletes worldwide.
Altogether, this is a swimmer's cap that is advised for professional users. Giving a tight head fit can give you utmost protection; however, this may not be the perfect pick for amateur use or regular long-time use. Despite its fitting, the soft silicone material gives maximum possible comfort to the swimmer.
---
9. Swim Buoy Silicone Swim Cap
---
Now, how could we miss The Swim Buoy Swim cap when it comes to listing some of the top swim caps in the market. Literally! You can NOT notice it. The bright and fluorescent colors are sure to catch your attention. These bright colors are not just useful for catching the customers' attention. But also help keep track of the swimmer's location when they are swimming in deeper water.
What's amazing about this cap is how it fits any kind of head shape. It adjusts its shape according to the anatomy of the swimmer's head. This helps give the swimmer a comfortable fit. Also, this stable fitting helps keep the hair away from the face allowing the swimmer to focus better. What makes this a perfect cap for swimming races, is its drag-reducing capability that helps increase the swimmer's speed.
Moreover, many customers state that it helps keep their ears warm, making it one of the best swim caps for cold water. Simultaneously, the silicone is much more breathable compared to latex; therefore, unlike latex, it does not cause any overheating if it is used for longer intervals.
Chemicals and bacteria in different waters can damage your hair and scalp. This cap helps to protect your hair and scalp from these harmful effects. Apart from this, it also keeps your head safe from the direct effects of the UV rays of the sun. If handled with care and regularly cleaned, this cap is sure to last you a long time.
When it comes to choosing a swim cap for swimming competitions and races, this cap checks all the requirement boxes. While giving a convenient fit, and protection from hair damage, the soft material helps protect from harmful rays of the sun. The bright, colorful variety can be a plus for those wanting more "visible" and "trendy" color options.
---
10. OMGear Silicone Swim Cap
---
Finally, the OMGear Silicone Swim Cap is another high-quality racing swim cap that comes from the well reputable brand OMGear. This silicone cap's smooth and soft surface reduces the resistance, making it easier to increase your speed in the water.
The stretchable fabric can be adjusted to different head sizes, whether used for adults or children. The silicone is durable, so as long as you're not pulling it directly with pointy nails, these swim caps can last you a long time. The strong fit of these caps can help keep your hair dry and clear from your face.
This cap is available with a set of other swimming accessories like goggles, nose bridge, and earplugs, etc. Hence you can get the complete package at a very reasonable price considering the number of accessories you are getting.
If you're looking for a good quality swimming cap in a budget, you've got it right here. You're getting a cap along with many other swimming accessories at a low cost. Despite the low price, the product comes in amazing quality, providing you with good speed and a relaxing fit. The material is durable and can be easily stretched for easy adjustment according to different head sizes.
---
Wrapping It Up
A swimming cap may just be an accessory for some, but it plays a crucial part in their performance when it comes to professional swimmers. With so many companies claiming to have excellent fabric, comfortable fit, and best hair protection, it can be difficult to pick the best ones for use. So for your convenience, we have picked some of the best ones for you!
There are several swim cap options for us to choose from. Be it those that give speed or those that give protection, those that give comfort, and even those that just look pretty! It is up to you now to decide which one fits your requirements. Remember, the right swim cap can make or break your perfect swimming experience, so choose wisely!
Happy swimming!
---
Recent Posts:
---
---
---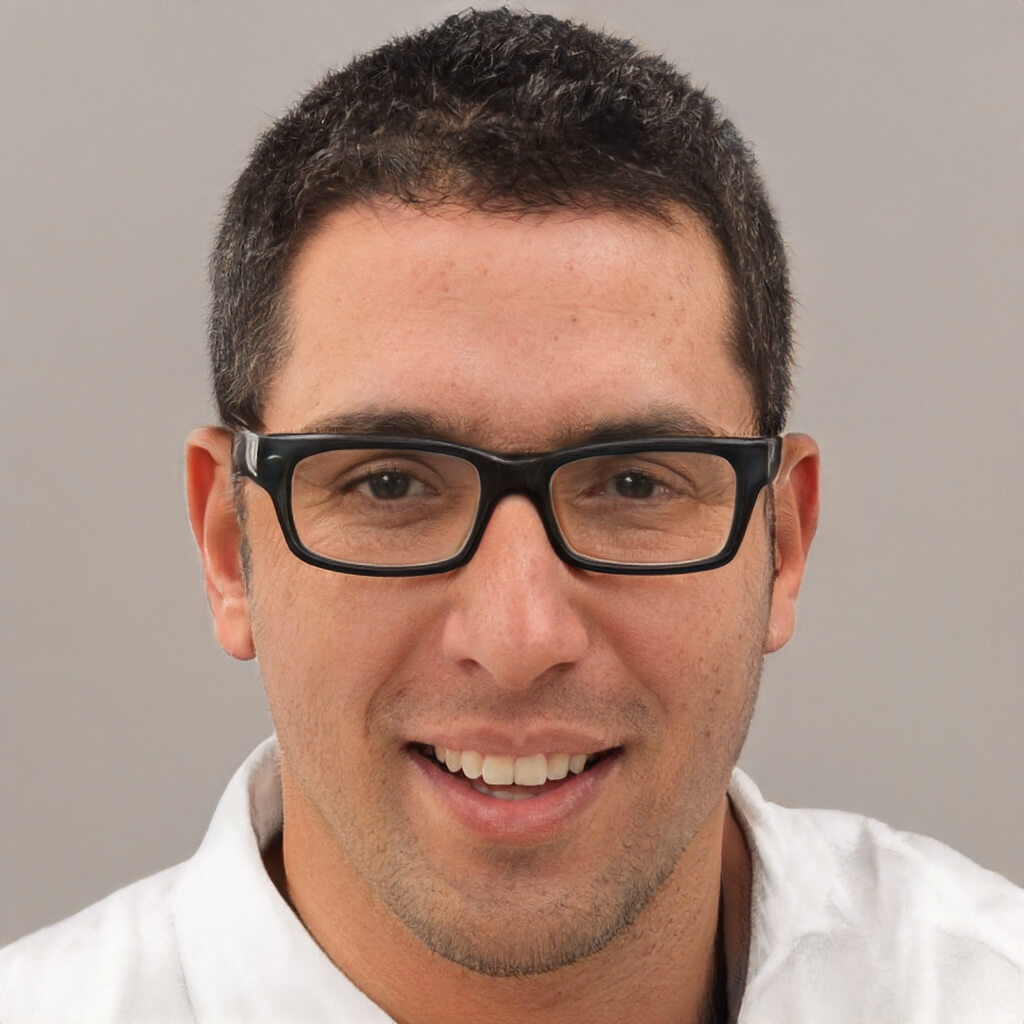 Eric Jordan
Writer | Triathlete
A writer by passion and a triathlete coach profession. In his free time, he swims, runs, cycles, and helps newbie athletes to achieve their goals.