Several beginner triathletes ask that do they need a triathlon watch? Every triathlete should have a triathlon watch to monitor their daily activities.
Moreover, you will know the swimming laps duration with these watches. In addition, you will have a summary of all activities that you did the whole day.
Additionally, the triathlon watches are completely waterproof, and they are comfortable to wear all day. So if you are confused that do, I need a triathlon watch? Then we'd say, yes! You should have one.
And the good news? The triathlon watches will provide information about your run, ride, and much more.
Several brands specifically make triathlon watches. The triathlon watches are durable, and they have an easy user interface. In addition, these watches have special elements to monitor running time, cycling time, and much more.
Other than that, the strap of the triathlon watches comes with concrete yet comfortable material. Thus, they don't get damaged by sunlight or water. While choosing the triathlon watch, consider buying a comfortable strap for a long time.
Features Of The Triathlon Watches
You will be surprised to know that triathlon watches have impressive features. In fact, you will be obsessed after having one because you don't need to worry about your progress after having a triathlon watch. The triathlon watch will keep you on track.
With any triathlon watch, you will see the splits, data, intervals, speed, distance monitor, swim and running monitor, alarm, time, and stopwatch function. These watches have a convenient user interface with backlit, so you can easily use them in dark areas. Such as Garmin Forerunner 935.
---
---
Likewise, the triathlon watches are completely waterproof, and they have a durable face. In addition, the triathlon watches have HD displays with a resilient band. In addition to this, the triathlon watches have long battery life.
---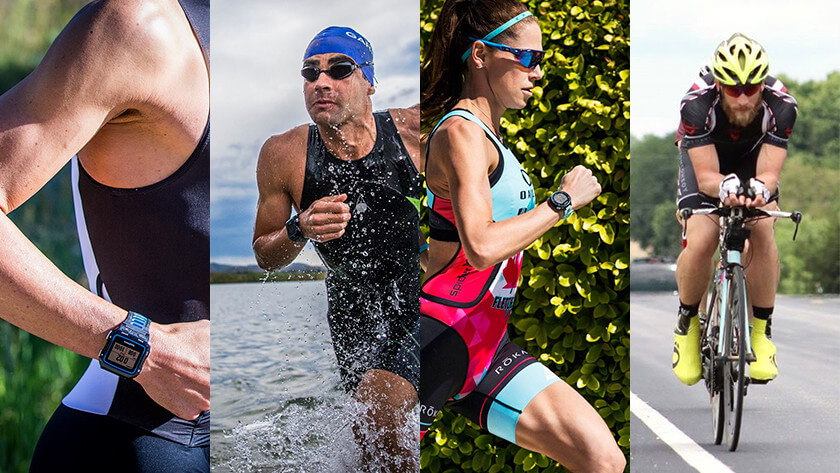 Do Not Buy A Triathlon Watch If It Has The Following Features
The triathlon watches are available in a wide price range. Furthermore, if you need more features in the watch, then increase the budget range as well. Most of the triathlon watches with the basic features come under 100.
However, the triathlon watches price can go as high as 1000 dollars. For instance, if you are under budget, you can go for Vivoactive 3. With this watch, you will have a touchscreen, and it will track the workout accurately.
Do You Know?
The triathlon watches for men are larger in size than women's watches.
---
Is Tracking Imperative For A Triathlete?
The best triathlon watches will provide the best features to help a triathlete monitor the daily workout routine. Even triathletes can improve their workout time and become more healthy. Even the triathletes can easily monitor the splits as well as distance with accuracy.
So if you want to improve your workout routine and monitor each second you spend in a day, then a triathlete is the best option to buy. Additionally, you will have a lot of improvement in your workout routine with the tri-watch.
Smart Watch Or Tri Watch?
The decision should be as per your needs. However, the basic triathlon watches come with multiple sports features. You can also buy a Sunnto Spartan trainer watch if you want to store the data from the smartwatch on your computer or smartphone.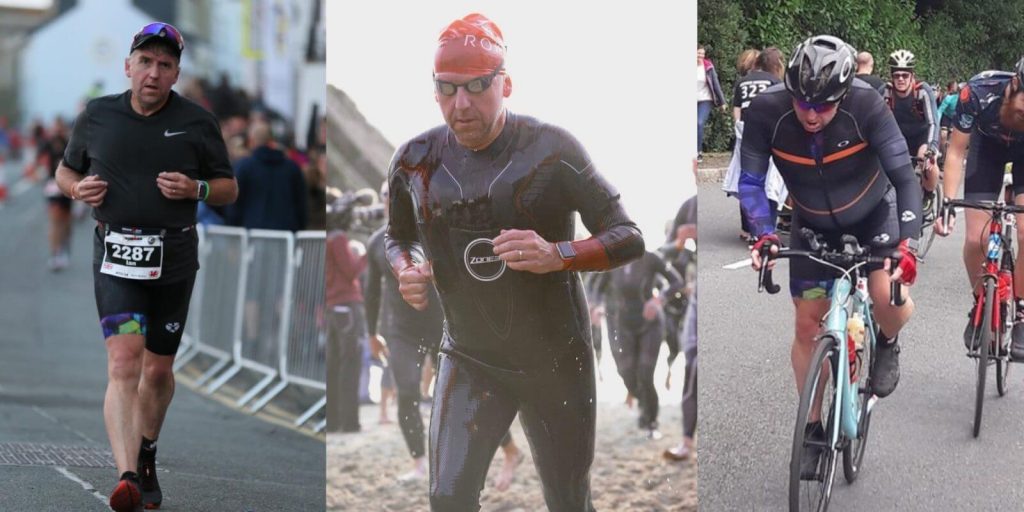 Additionally, another great tri watch to buy is the Garmin forerunner 945 because it will provide all the features. Best of all, this watch is affordable, but you will have impressive features, including a crystal clear display, multiple tracking features, long battery life.
---
---
You can also check the Fenix series of Garmin to have additional features, including smartphone notification alerts, music play features, and payment options.
How To Choose The Right Triathlon Watch For Yourself?
Professional triathletes prefer buying a smartwatch that is full of features. Also, you will have better screen resolution, connection applications, data transferring options, and much more.
On the other hand, beginner athletes just want a watch with long battery life, running, and step counting features at an affordable price. Below we have some of the best tri-watch options for beginner and professional triathletes, have a look!
For Beginner's Triathletes
For Professionals Triathletes
The best Triathlon watches (Overall)
---
Want to read comprehensive buying guide on choosing triathlon watch? Read here.
---
Is Apple Watch Good For Triathletes?
Apple watch is not a good option for the triathletes because they are not fully waterproof. To some extent, you can use the apple watches underwater.
Most of the apple watches are waterproof under 50 meters only. You will have difficulty using an apple watch for swimming because the user interface is tricky.
Likewise, apple water needs changes before using it for swimming. Even setting the apple watch to the normal tracking mode is tough. Additionally, you have to carefully handle the apple watch because they aren't durable like Garmin or sunnto smartwatches.
Another drawback of apple watch is that they are very expensive. Triathletes need a durable watch convenient to use and have durable material to withstand in various environments. In fact, the best triathlete smartwatches do not have the most attractive design.
All in all, the apple watch is not the best option for triathletes.
What Makes A Triathlon Watch Unique?
Simple smartwatches can only monitor daily activities. Even the GPS smartwatch will provide the same features like a simple smartwatch. So what are the impressive features of triathlon watches that other smartwatches don't have?
However, you cannot simply compare the triathlon watches from their appearance from the other sports watches. As we have mentioned, the triathlon watches' features above in our guide are GPS features, multiple sports modes, long battery life, and waterproof design.
The tri-watches come with many other features that include speed, distance, pace, time monitor. You might not know that the tri-watches come with additional features such as external cadence sensors, strava app, training peek app.
These built-in apps will help you to monitor the vertical oscillation and swimming stroke length and efficiency.
Does a Triathlon Watch Simplifies Life?
So for simplifying life, do you need a triathlon watch? Indeed, the triathlon watch will simplify your life, as you don't need to think about your progress or count the splits.
Instead, the triathlon watch will do it for you. These amazing watches with modern technology will count a lot more than just your footsteps.
Thus, as an athlete, it is worth buying a triathlon watch. Even the triathlon watches will alert you to complete the daily activities. Additionally, you can know how many goals were completed in a day and how you can work on the flaws.
Even the tri-watch can help to slow down the workout if the heart rate is not normal. Best of all, these smartwatches will motivate the user to become even more active and have a better life quality.
Even if you aren't on track after some days, you can have a fresh start and monitor the workout activities you do in a day.
There are several brands of tri-watches in the market. You might have heard of the top leading brands. In addition, the smartwatches for triathletes are available in a wide price range. Thus, you have to choose which smartwatch will be ideal for you.
If you have less budget, consider buying a smartwatch that is not the latest because it will have an affordable price tag. You can get a decent tri-watch at $300.
Nevertheless, professional triathletes should not settle for a low-budget triathlon watch. Therefore, we recommend buying a Sunnto 9 Triathlon watch for the pros because it is enriched with the best features.
Even the price of this watch doesn't ask for breaking a bank, isn't it surprising?
Benefits Of A Triathlon Watch
Now we'll tell the benefits of a triathlon watch that you must read to have the answer to your question, "Do I need a triathlon watch?"
1. Complete Workout Monitor
You will be able to monitor the daily activities with a triathlon watch. The triathlon smartwatch will monitor things running time, distance covered, burned calories, and much more. After knowing your workout summary at the end of the day, you'll be motivated to perform better the next day.
2. Great Unit For Athletes
With a triathlon watch, you don't need to buy separate gears for monitoring different activities. You will also have a comfortable strap with the tri-watches so you can wear them for a long time. Even after monitoring the progress of daily activities, you can lose weight with less effort.
3. Become Healthy And Enjoy Your Training
Do I need a triathlon watch to stay healthy? Triathlon watches will help you to have a healthy body. With the convenient user interface, you can conveniently check the workout summary. In addition, you will have enjoyed training with the triathlon watch.
4. Smartwatch Features and Sports Features
The advanced tri-watches comes with additional features. You will be receiving the notifications from your phone on the smartwatch. Triathlon watches provide convenient features, and you don't need to carry the phone while working out.
5. Better Mental Health
With the help of triathlon watches, you can motivate yourself to complete certain goals in a day. In fact, you will be dedicated to complete the goals once you have set them on your smartwatch. If you are thinking, do I need a triathlon watch? For better health, the answer is yes!
6. Improved Confidence Level
For a better confidence level, do I need a triathlon watch? You will be able to know the distance that you have covered after running.
So you will be confidently sharing the progress with the other fellows and compete with them. Knowing your achievements are a great source of motivation.
---
To Sum Up
After knowing the benefits of triathlon smartwatches, surely, you'll be convinced to buy one. Indeed, the triathlon watches are helpful because they help you to track the activities without any hassle. The high-end smartwatches have additional features as well. Even you don't need to carry the
Keep in mind that cheap triathlon watches will not provide you all the features. Thus, you have to compromise on some features, but you won't regret buying it. Well, the triathlon watches are beneficial in a lot of ways.
Indeed, the best way to track splits, running time, and much more is only possible with the triathlon watch. Due to the advanced technology, you will have useful features in a triathlon watch that will benefit triathletes in several ways.
On the whole, a tri-watch will definitely simplify your life, but it doesn't help you to do the dishes. However, you can buy an affordable watch to satisfy yourself. There are several affordable brands in the market, and you can easily find one for yourself.
Hopefully, you can decide now that do I need a triathlon watch? Go ahead, and choose the watch that fulfills your requirements and budget. Good Luck!
---
Recent Posts:
---
---
---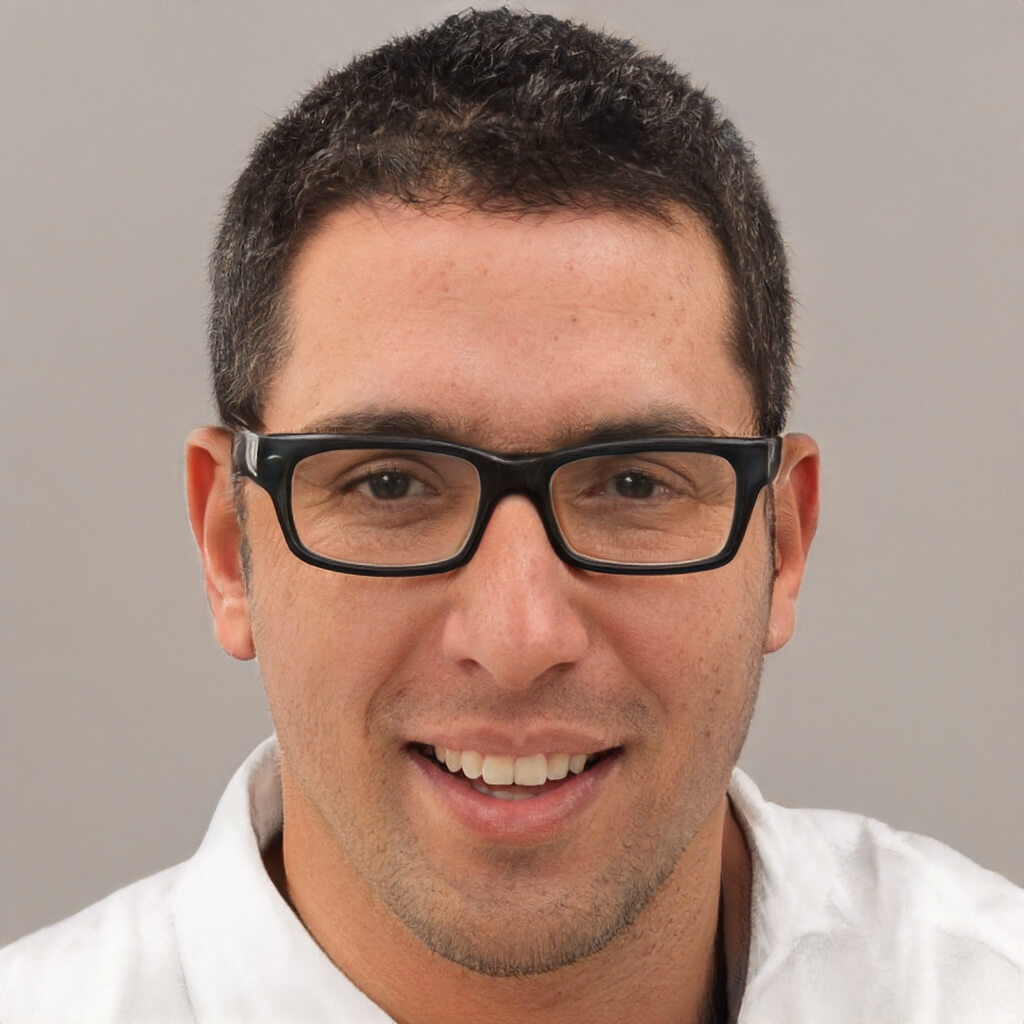 Eric Jordan
Writer | Triathlete
A writer by passion and a triathlete coach profession. In his free time, he swims, runs, cycles, and helps newbie athletes to achieve their goals.